Guinness
Irish brand of beer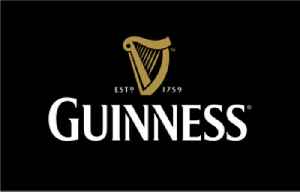 Guinness is a dark Irish dry stout that originated in the brewery of Arthur Guinness at St. James's Gate, Dublin, Ireland, in 1759. It is one of the most successful beer brands worldwide, brewed in almost 50 countries, and available in over 120. Sales in 2011 amounted to 850 million litres (220,000,000 US gal). It is popular with the Irish, both in Ireland and abroad. In spite of declining consumption since 2001, it is still the best-selling alcoholic drink in Ireland. where Guinness & Co. Brewery makes almost €2 billion worth annually.


Guinness Fights Back Against Plastic
by Stephanie Boyd - Beer Owner Removes Multipack Packaging The continued fight against the rise of plastic in our landfills and in our oceans is something which continues to be well-publicized, and..
One News Page Staff - Published
Search this site and the web:
You Might Like