Republic of Artsakh
Disputed territory in the South Caucasus
---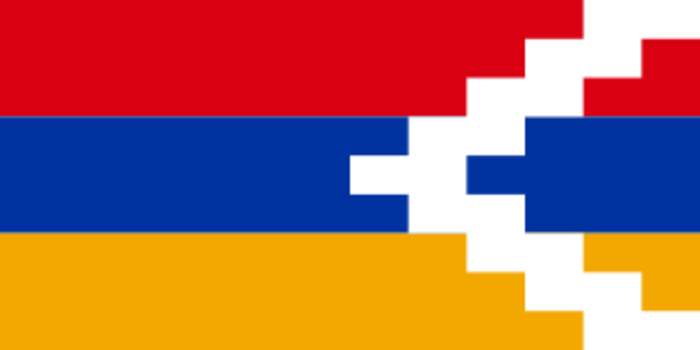 Artsakh, officially the Republic of Artsakh or the Nagorno-Karabakh Republic, is a breakaway state in the South Caucasus supported by Armenia, whose territory is internationally recognized as part of Azerbaijan. Artsakh controls part of the former Nagorno-Karabakh Autonomous Oblast, including the capital of Stepanakert. It is an enclave within Azerbaijan. Its only overland access route to Armenia is via the 5 km (3.1 mi) wide Lachin corridor which is under the control of Russian peacekeepers.
Republic of Artsakh media coverage
Azerbaijan's military takes over one of three districts Armenia agreed to give back in the contested region as part of a peace..