The Rolling Stones
English rock band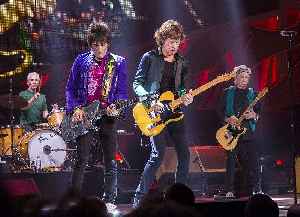 The Rolling Stones are an English rock band formed in London in 1962. The first stable line-up consisted of bandleader Brian Jones, Mick Jagger, Keith Richards, Bill Wyman (bass), Charlie Watts (drums), and Ian Stewart (piano). Stewart was removed from the official line-up in 1963 but continued to work with the band as a contracted musician until his death in 1985. The band's primary songwriters, Jagger and Richards, assumed leadership after Andrew Loog Oldham became the group's manager. Jones left the band less than a month before his death in 1969, having already been replaced by Mick Taylor, who remained until 1974. After Taylor left the band, Ronnie Wood took his place in 1975 and continues on guitar in tandem with Richards. Since Wyman's departure in 1993, Darryl Jones has served as touring bassist. The Stones have not had an official keyboardist since 1963, but have employed several musicians in that role, including Jack Nitzsche (1965–1971), Nicky Hopkins (1967–1982), Billy Preston (1971–1981), Ian McLagan (1978–1981), and Chuck Leavell (1982–present).


Mick Jagger makes stealthy post-op appearance at girlfriend's Rolling Stones-themed ballet
The recovering rocker made a stealth appearance at the ballet Thursday, slipping backstage to support his partner, Melanie Hamrick, as she presented her new dance based on Rolling Stones songs.
USATODAY.com - Published
Rolling Stones-inspired ballet debuts in New York
Ballet dancer, choreographer and girlfriend of Mick Jagger, Melanie Hamrick, brings her Rolling Stones-inspired ballet to New York. (April 19)
USATODAY.com - Published
Satisfaction for Jagger
Rolling Stones frontman on the mend after undergoing heart surgery
Credit: euronews (in English) Duration: 00:50Published
Rolling Stones tour delayed
The Rolling Stones have postponed a tour of the United States and Canada to give singer Mick Jagger time to receive medical treatment, the veteran rock band said on Saturday. Gavino Garay has more.
Credit: Reuters Studio Duration: 00:52Published
Rolling Stones' tour delayed as Mick Jagger seeks medical treatment
The band announced on Saturday that 75-year-old Jagger was told by doctors "he cannot go on tour at this time."
Credit: euronews (in English) Duration: 00:50Published
Search this site and the web:
You Might Like