Chance the Rapper
American rapper from Illinois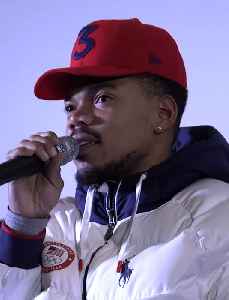 Chancelor Johnathan Bennett, known professionally as Chance the Rapper, is an American rapper, singer, songwriter, activist, actor, and philanthropist.


You Might Like
Unagi launches $39-a-month subscription for its stylish electric scooters
Unagi, which makes one of the most stylish electric scooters on the market today, is the latest company to try its hand at a subscription service. Unagi has always operated under the belief that..
The Verge - Published
'He was the most loving person': Little Richard's guitarist, Chance the Rapper, Spike Lee react to singer's death
News of Little Richard's death sent shockwaves across social media Saturday as tributes started pouring in from celebrities and musicians.
USATODAY.com - Published
NBA All-Star Game 'will have more meaning than it's ever had before'
"The league, the fans, the players will all pay tribute to the legendary Kobe Bryant," Chance the Rapper says in TNT ad for 2020 All-Star Game.
USATODAY.com - Published
'Punk'd' is coming back. This time, celebrities are at the mercy of Chance the Rapper
Move over, Ashton Kutcher. MTV Studios and Quibi, a streaming serviced backed by Hollywood studios, announced the show's reboot Friday.
USATODAY.com - Published
Chance the Rapper cancels his Big Tour, again citing family time: 'It's for the best'
Chance the Rapper is cancelling his Big Tour, citing family concerns and a wish to make new music. "It's for the best," he wrote on social media.
USATODAY.com - Published
Grammy snubs 2020: Taylor Swift, Bruce Springsteen miss out on major nominations
Past winners Taylor Swift, Bruce Springsteen, Lady Gaga and Chance the Rapper are missing from top categories in the 2020 Grammy Awards nominations.
USATODAY.com - Published
Cardi B debuts as reality show judge in 'Rhythm + Flow' on Netflix
Like many viewers during the height of 'American Idol' fever over a decade ago, Cardi B was glued to the TV, imagining what kind of judge she would be if tasked with critiquing aspiring performers...
WorldNews - Published
Dave Chappelle-hosted benefit honoring Dayton victims draws 20,000
Stevie Wonder, Chance the Rapper, Teyana Taylor and Talib Kweli among the performers at "Gem City Shine" event and Jon Stewart spoke
CBS News - Published
Wendy's spicy chicken nuggets return Monday, and you can thank Chance the Rapper
Wendy's spicy chicken nuggets are returning Aug. 12 after Chance the Rapper and Twitter users garnered 2 million likes to bring back the menu item.
USATODAY.com - Published
Shonda Rhimes mourns death of Toni Morrison: 'Genius has moved on'
Shonda Rhimes, Roxane Gay, Gabrielle Union, Chance the Rapper and more prominent figures mourned novelist Toni Morrison, who died at age 88.
USATODAY.com - Published