Malta
Island republic in Europe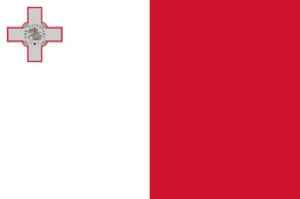 Malta, officially known as the Republic of Malta, is a Southern European island country consisting of an archipelago in the Mediterranean Sea. It lies 80 km (50 mi) south of Italy, 284 km (176 mi) east of Tunisia, and 333 km (207 mi) north of Libya. With a population of about 475,000 over an area of 316 km2 (122 sq mi), Malta is the world's tenth smallest and fifth most densely populated country. Its capital is Valletta, which is the smallest national capital in the European Union by area at 0.8 km.2 The official languages are Maltese and English, with Maltese officially recognised as the national language and the only Semitic language in the European Union.


France to take in 20 migrants from NGO rescue ship off Malta
PARIS (AP) — France's interior minister says his country is ready to take in 20 of the migrants on a NGO rescue ship that is on its ninth day at sea....
WorldNews - Published
Stranded migrant boat appeals to Europe for port after eight days at sea
A charity ship with scores of African migrants on board appealed to European states for a safe port on Thursday after being stranded for eight days between Malta and Italy, saying the health of the..
Reuters - Published
What Is The Safest Country On Earth For Women?
Australia is the safest country in the world for women, according to data the consultancy New World Wealth released in its 2019 Global Wealth Migration Review. Australia has earned the top spot for..
Credit: Wochit News Duration: 00:38Published
Soldiers seize tanker hijacked by migrants
A small tanker that was hijacked by migrants off Libya docked in Malta's port of Valletta on Thursday after Maltese special forces took control of the vessel. Emily Wither reports.
Credit: Reuters Studio Duration: 01:09Published
A Tanker Hijacked by Migrants Has Arrived Safely in Malta
A Maltese special operations team on Thursday boarded a tanker that had been hijacked by migrants rescued at sea, and returned control to the captain, before escorting it to a Maltese port.
Credit: Time Duration: 01:14Published
Malta's army takes control of small tanker hijacked by migrants
Maltese soldiers have taken control of a small tanker that was hijacked by migrants it had rescued off Libya, with the ship arriving at a dock in Malta afterwards, the Armed Forces of Malta (AFM) said..
Credit: Reuters Studio Duration: 00:32Published
Britain's Prince Charles meets Lionel Richie in Barbados
Britain's Prince Charles met with Lionel Richie on Tuesday, as the singer was named global ambassador of the Prince's Trust International. Rough cut (no reporter narration).
Credit: Reuters Studio Duration: 00:45Published
It's "raining fish" in Malta after storm brings high waves
It's "raining fish" in Malta after storm brings high waves
Credit: euronews (in English) Duration: 01:05Published
Search this site and the web:
You Might Like