California Institute of Technology
Private research university located in California, United States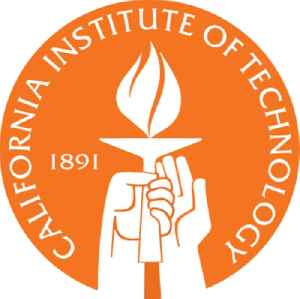 The California Institute of Technology (Caltech) is a private research university in Pasadena, California. It was founded as a preparatory and vocational school by Amos G. Throop in 1891 and began attracting influential scientists such as George Ellery Hale, Arthur Amos Noyes and Robert Andrews Millikan in the early 20th century. The vocational and preparatory schools were disbanded and spun off in 1910 and the college assumed its present name in 1920. In 1934, Caltech was elected to the Association of American Universities, and the antecedents of NASA's Jet Propulsion Laboratory, which Caltech continues to manage and operate, were established between 1936 and 1943 under Theodore von Kármán. The university is one among a small group of institutes of technology in the United States which is primarily devoted to the instruction of pure and applied sciences.


You Might Like
Ultrafast 3D Camera Capable Of Taking Upto 100 Billion Frames Per Second
A team of researchers from the California Institute of Technology has developed an ultrafast three-dimensional camera capable of taking up to 100 billion frames per second.Professor Lihong Wang, Bren..
WorldNews - Published
Bacteria that eats metal discovered by accident after 100 years
Scientists from the California Institute of Technology (Caltech) have discovered a kind of bacteria that eats metal. The bacteria have...
WorldNews - Published
Drowning bees can surf to safety on waves they create
If their honey-making and pollination prowess weren't enough, there's a new reason to appreciate honeybees: They're world-class surfers. Beyond pollinating flowers, worker bees — which are all..
WorldNews - Published
A New Urgency to Learn About Los Angeles's Mexican History
Friday: Why attendance has doubled at La Plaza de Cultura y Artes. Also: A big donation to Caltech, and a treehouse in Los Angeles.
NYTimes.com - Published
Caltech Gets a Windfall for Climate Research: $750 Million
The gift from Stewart and Lynda Resnick, the billionaire owners of bottled water and agriculture companies, comes amid growing urgency over climate change.
NYTimes.com - Published
California scientists meet Chandrayaan-2 team
The CalTech delegation, which was led by Prof. David Tirrell, also met Secretary, Department of Space
DNA - Published
Mystery Green Flash at Center of Distant Galaxy That Vanished After Just Two Weeks Discovered by Scientists
A surprise green flash from a mystery source at the center of a distant galaxy has been spotted by scientists using NASA's NuSTAR satellite. Follow-up observations revealed the flash had vanished..
WorldNews - Published
How mesmerizing underwater bubble rings are made
California Institute of Technology engineers created a captivating simulation to explore the physics behind the bubble ring phenomenon.
USATODAY.com - Published
3 More U.S. Universities Express Support For Chinese-American Scientists Suspected Of Spying
Three more American universities have issued statements in support of scholars and researchers of Chinese ethnicity, a group that has been increasingly targeted over suspicions of spying for Beijing,..
WorldNews - Published
Major Quake Hits Same California Area, Causes Damage, Injuries
A quake with a magnitude of 7.1 jolted much of California, cracking buildings, setting fires, breaking roads and causing several injuries while seismologists warned that large aftershocks were expected..
WorldNews - Published