Edward Snowden
American whistleblower and former National Security Agency contractor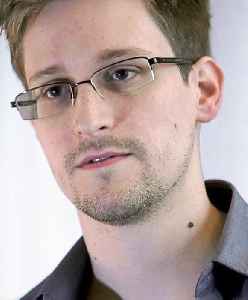 Edward Joseph Snowden is an American whistle-blower and fugitive. A former Central Intelligence Agency (CIA) employee and contractor for the United States government, he copied and leaked highly classified information from the National Security Agency (NSA) in 2013. His disclosures revealed numerous global surveillance programs, many run by the NSA and the Five Eyes Intelligence Alliance with the cooperation of telecommunication companies and European governments, and prompted a cultural discussion about national security and individual privacy.


Connected but Disengaged: Assange's Arrest And Jailing Exposes Internet Revolution
Article by WN.Com Correspondent Dallas Darling Edward Snowden and millions of supporters of WikiLeaks founder Julian Assange called his arrest and imprisonment on a U.S. extradition request a "dark..
WorldNews - Published
Julian Assange arrest: Dark moment for press freedom, says Edward Snowden; no one is above the law, warns Theresa May
Fellow free-speech activists and American whistle-blower Edward Snowden had a message for journalists covering Assange's arrest, as he informed them that the United Nations had formally ruled Assange's..
Firstpost - Published
Edward Snowden Rips Julian Assange Arrest
Edward Snowden speaks via video link as he takes part in a round table on the protection of whistleblowers at the Council of Europe in Strasbourg, France, March 15, 2019. REUTERS/Vincent Kessler MOSCOW..
Credit: Wochit News Duration: 00:30Published
Woman who sheltered Snowden granted asylum in Canada
Vanessa Mae Bondalian Rodel, a woman who helped shelter former NSA contractor Edward Snowden, spoke after she was granted asylum in Canada. Rough cut (no reporter narration)
Credit: Reuters Studio Duration: 01:18Published
NSA May Be Ending Contested Surveillance Program
The government started using the program to monitor Americans' calls and texts in the wake of the Sept. 11 attacks.
Credit: Newsy Studio Duration: 01:14Published
Assange arrest a 'dark moment' for press freedom: Snowden
Former U.S. spy agency contractor Edward Snowden on Thursday called the arrest in Britain of WikiLeaks founder Julian Assange a "dark moment for press freedom" and said it contravened a call by the..
Reuters - Published
Search this site and the web:
You Might Like