Pittsburgh Pirates
Baseball team and Major League Baseball franchise in Pittsburgh, Pennsylvania, United States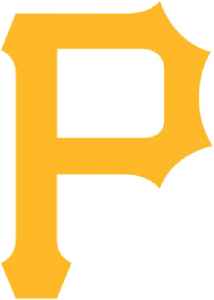 The Pittsburgh Pirates are an American professional baseball team based in Pittsburgh, Pennsylvania. The Pirates compete in Major League Baseball (MLB) as a member club of the National League (NL) Central division. The Pirates play their home games at PNC Park; the team previously played at Forbes Field and Three Rivers Stadium, the latter of which was named after its location near the confluence of the Allegheny, Monongahela, and Ohio Rivers. Founded on October 15, 1881 as Allegheny, the franchise has won five World Series championships. The Pirates are also often referred to as the "Bucs" or the "Buccos".


Pirates top Tigers in 10 innings again, 3-2
Colin Moran hit an RBI single in the 10th inning, and the Pittsburgh Pirates beat the Detroit Tigers 3-2
USATODAY.com - Published
Marte's homer in 10th inning lifts Pirates over Tigers 5-3
Starling Marte hit a two-run homer in the 10th inning to lift the Pittsburgh Pirates to a 5-3 victory over the Detroit Tigers
USATODAY.com - Published
Martin hits RBI double in 9th, Pirates stop Nationals 4-3
Rookie Jason Martin hit a tiebreaking double in the top of the ninth inning against Washington's shaky bullpen, then Felipe Vázquez escaped a bases-loaded jam Sunday to give the Pittsburgh Pirates a..
USATODAY.com - Published
Pirates RHP Archer drops appeal, begins serving suspension
Pittsburgh Pirates right-hander Chris Archer dropped his appeal and began serving a five-game suspension for setting off a benches-clearing altercation on April 7
USATODAY.com - Published
Eaton, Kendrick homer in 8th, Nats rally past Pirates 3-2
Adam Eaton and Howie Kendrick homered on consecutive pitches in the eighth inning and the Washington Nationals rallied past the Pittsburgh Pirates 3-2
USATODAY.com - Published
Moran hits pinch-hit, 3-run homer as Pirates top Nats 6-3
Colin Moran had a pinch-hit, three-run homer in the 10th inning and the Pittsburgh Pirates scored five runs off Washington's struggling bullpen in a 6-3 victory over the Nationals on Friday night.
USATODAY.com - Published
Quintana strikes out 11 in 7 innings, Cubs beat Pirates 2-0
Jose Quintana struck out 11 in seven innings of four-hit ball and the Chicago Cubs blanked the Pittsburgh Pirates 2-0
USATODAY.com - Published
Lyles sharp, Cervelli and Marte homer, Pirates beat Cubs 5-2
Jordan Lyles struck out 10 in six crisp innings to tie a career high, Francisco Cervelli and Starling Marte homered off Yu Darvish, and the Pittsburgh Pirates topped the Chicago Cubs 5-2
USATODAY.com - Published
You Might Like