Ai Weiwei
Chinese Conceptual artist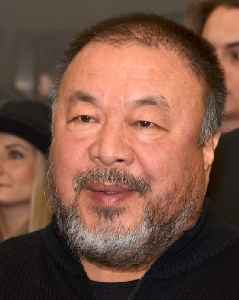 Ai Weiwei is a Chinese contemporary artist and activist. His father's original surname was written Jiang (蔣). Ai collaborated with architects Herzog & de Meuron as consultant on the Beijing National Stadium for the 2008 Summer Olympics. As an activist, he has been openly critical of the Chinese Government's stance on democracy and human rights. He investigated government corruption and cover-ups, in particular the Sichuan schools corruption scandal following the collapse of "tofu-dreg schools" in the 2008 Sichuan earthquake. In 2011, following his arrest at Beijing Capital International Airport on 3 April, he was held for 81 days without charge; officials alluded to allegations of "economic crimes".


'Germany is not an open society': Chinese artist Ai Weiwei on leaving Berlin
Ai Weiwei, the Chinese activist and artist, has lived in self-imposed exile in Berlin since 2015. But he plans to leave Germany because he believes it is too intolerant. ......
WorldNews - Published
Danish court orders car dealer to compensate Chinese artist Ai Weiwei
Chinese artist Ai Weiwei was awarded 1.75 million Danish crowns ($262,952) compensation by a Danish court on Wednesday after a Danish car dealer used one of his works commemorating thousands of..
Reuters - Published
Chinese Dissident Artist Urges UK To Stop Assange Extradition
Chinese dissident artist Ai Weiwei visited WikiLeaks founder Julian Assange in a London prison hospital, saying his health is "deteriorating" and urging Britain and other European nations to..
WorldNews - Published
Ai Weiwei: Extradition bill 'puts every Hong Konger in danger'
The Chinese dissident artist says the "one country, two systems" model would collapse under the law.
BBC News - Published
The Hostage Policy, Out of Darkness, Enemy of the State
Should the U.S. government pay ransom money? Lesley Stahl reports. Then, restoring eyesight with a simple, inexpensive surgery; and, how Chinese artist Ai Weiwei became an enemy-of-the-state.
CBS News - Published
Search this site and the web:
You Might Like