Lego
Plastic construction toy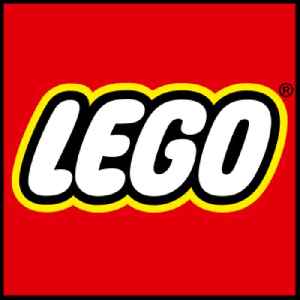 Lego is a line of plastic construction toys that are manufactured by The Lego Group, a privately held company based in Billund, Denmark. The company's flagship product, Lego, consists of variously coloured interlocking plastic bricks accompanying an array of gears, figurines called minifigures, and various other parts. Lego pieces can be assembled and connected in many ways to construct objects, including vehicles, buildings, and working robots. Anything constructed can be taken apart again, and the pieces reused to make new things.


Ed Sheeran auctions off his personal items for charity

Ed Sheeran has donated some of his personal items to be sold at a charityauction, including a collection of his childhood Lego bricks. The popstar hasalso provided handwritten lyrics to his hit single..
Credit: PA - Press Association STUDIO Duration: 01:21
Published
Man Makes Amazing Pizza-Making Machine... From Lego

A Lego fan has built a jaw-dropping pizza-making machine entirely from Lego. Canada-based Iouri Petoukhov works with his son Michael to make amazing creations under the name 'The Brick Wall'. Now they..
Credit: Cover Video STUDIO Duration: 01:18
Published
You Might Like



Simone Giertz built a selfie photo booth for her dog out of Legos and it's perfect

Good girl, Scraps. | Simone Giertz and Scraps Simone Giertz, the self-described Queen of Shitty Robots has created a selfie photo booth out of Legos for her dog Scraps and yes it's as cute as it..




The Verge - Published





Lego is making a Baby Yoda set, and I love him already

Image: Lego You know what's better than buying a toy version of [DEL: The Child :DEL] Baby Yoda? Building a replica of Baby Yoda by purchasing the new set Lego is making. That's right. Lego..




The Verge - Published





Lego finally realizes it doesn't need to use plastic to package its tiny plastic bricks

Image: Lego If you ever purchased a Lego set, you'll know the box comes with an uncomfortable amount of plastic bags to separate each set of pieces included. Personally, I felt it was way too much..




The Verge - Published





Hacker turns little Lego man Mario into Super Mario Bros. controller

There are lots of ways to play Super Mario games if you're feeling creative. You could use a regular controller, sure, but why not a Guitar Hero guitar, Donkey Kong's famous bongo peripherals, or..




The Verge - Published





LEGO to phase out single-use plastic packaging

London (CNN Business)The LEGO Group has announced plans to package its products in recyclable paper rather than single-use plastic. The Danish toymaker said in a statement on Tuesday that the new bags..




WorldNews - Published





Lego to use paper bags in its boxed sets

Lego said kids wrote the company asking it to drop the plastic bags.




CBS News - Published





Lego set to open 120 new stores despite pandemic

The toy firm says sales have been strong during lockdown, despite the hit to the High Street.




BBC News - Published





Lego reports sales jump after Covid crisis kept families at home

Shoppers globally bought toys online while physical stores were hit by restrictions Coronavirus – latest updates See all our coronavirus coverage Lego, the toy brick company, has enjoyed a lockdown..




WorldNews - Published





Ikea and Lego built the storage boxes of your dreams

Ikea and Lego just announced the Bygglek collection of playful storage boxes fitted with Lego studs that let you build directly onto their surfaces. The range consists of four different products: one..




The Verge - Published





Lego launches Braille Bricks for visually impaired and blind children

There's a new type of Legos for blind and visually impaired children. Braille Bricks have studs to reflect letters and numbers in braille alphabet.




USATODAY.com - Published





Lego hand comes out of boy's nose after two years

Samir Anwar was eating a muffin on a day out when he sneezed the 10 mm piece out of his nose.




BBC News - Published





Boy finds missing Lego piece in his nose — two years after it got stuck

Mudassir Anwar says his 7-year-old son Sameer found the piece after taking a big sniff of cupcakes and then blowing his nose. His family is in shock.




USATODAY.com - Published





Coronavirus: 'Lego helped me get out of bed'

Charlotte Tyrer, 25, makes portraits of celebrities to keep herself busy during lockdown.




BBC News - Published





Thieves take £400,000 of Lego from Huddersfield charity

Fairy Bricks, which donates Lego to children in hospital, had its Huddersfield warehouse raided.




BBC News - Published





'They don't make turtle-sized wheelchairs': Two years later, Maryland's 'Lego Turtle' has recovered from shell fractures

An Eastern box turtle who spent two years recovering from shell fractures that required use a custom Lego wheelchair is nearing a full recovery.




USATODAY.com - Published




Injured turtle with Lego wheelchair recovers and is released back to wild

The Eastern box turtle was brought to the Maryland Zoo after it was found in a Baltimore park with multiple fractures to its shell.




USATODAY.com - Published





70 retailers donating to black social justice organizations

In the wake of nationwide protests against police brutality, businesses like LEGO, Sephora, H&M, and more are donating to organizations like Black Lives Matter.




USATODAY.com - Published





Lego pauses advertising for police and White House products 'in response to events in the US'

In the aftermath of protests over the killing of George Floyd, LEGO paused advertising for products including police stations and the White House.




USATODAY.com - Published





Coronavirus: Lego used to explain social distancing to children

Cat Cook said each creation was inspired in "a gentle way" through discussions with her two children.




BBC News - Published





Global Pandemic: Through the Eyes of Children

The Associated Press asked children across the globe to talk about their lives — and their future — amid the coronavirus pandemic. They expressed themselves in drawings, song, dance and even LEGO...




USATODAY.com - Published





Beekeeper builds fully functioning bee hive using only LEGO in Ireland

A beekeeper from Ireland built a fully functioning hive using only LEGO that now houses 30,000 bees.




USATODAY.com - Published





Man creates Lego replica of Disneyland

John Wayne Daugherty say his take on Disneyland is "the culmination of collecting and building Lego sets for the last three or four years."




USATODAY.com - Published





'Once Upon a Virus': China mocks U.S. in Lego-like animation

China has published a short animation titled "Once Upon a Virus" mocking the U.S. response to the new coronavirus using Lego-like figures to represent the two countries.




Reuters - Published




Quarantine Diaries: 'Queer Eye' star Bobby Berk is landscaping at his Airbnb and building Legos

"Queer Eye" star Bobby Berk is staying busy amid in quarantine with his Instagram live workouts, rogue Airbnb landscaping and Legos after dinner.




USATODAY.com - Published





Lego is producing 13,000 face visors a day for healthcare workers amid coronavirus pandemic

The toy company Lego is using its resources to build protective gear for Danish healthcare workers on the frontlines of the coronavirus pandemic.




USATODAY.com - Published





Coronavirus: Lego used to recreate Holy Week scenes

Niamh Newton, 19, depicted Palm Sunday, Judas's betrayal and the Last Supper to express her faith.




BBC News - Published





'You can run a G7 country from home': Canada's Trudeau relies on phone lines and Lego

Canadian Prime Minister Justin Trudeau, in quarantine since his wife tested positive for the coronavirus last week, is pulling the levers of power from an old brick mansion with a stockpile of Legos to..




Reuters - Published




Taiwan students fight virus with Lego disinfectant dispenser

Students at an elementary school in the southern Taiwanese city of Kaohsiung have found their own unique way to fight the coronavirus and stay ahead of the curve in epidemic prevention - an automated..




Reuters - Published





Jens Nygaard Knudsen, designer behind Lego minifigure, has died

Danish designer Jens Nygaard Knudsen, best known for designing the iconic Lego mini-figurine called "Lego Man," has died.




USATODAY.com - Published





Creator of iconic Lego figure Jens Nygaard Knudsen dead at 78

Jens Nygaard Knudsen, who designed the iconic Lego minifigure with...




WorldNews - Published





Adorable Baby Yoda toys are coming in animatronic, game, Lego, Build-a-Bear forms

The galaxy's newest and cutest character, "the Child," sometimes referred to as "Baby Yoda," is featured on a number of newly revealed toys.




USATODAY.com - Published





Walsall Council accused of 'baffling' Lego training session

Walsall Council said the use of interactive tools was a "creative alternative to engage audiences".




BBC News - Published





Will Arnett on the unfiltered joy of his new reality show, 'LEGO Masters'

Will Arnett, who voices LEGO Batman in kids' movies, became a reality TV host to celebrate creative people building with LEGO. And he's thrilled.




USATODAY.com - Published





Why Did Scientists Cool Lego to Nearly Absolute Zero?

Scientists cooled Lego to nearly absolute zero – and hope to one day incorporate a Lego-style material into a quantum computer. Objects that transfer heat slowly form useful components in..




WorldNews - Published





Roblox's 10 greatest rounds ever

Roblox is uncovering its top rounds ever, and it says that every single one of them has been played in excess of a billion times. Roblox's games are open in its virtual world, and they have arrived at..




WorldNews - Published





Venice tide barriers pass another test but skeptics remain

VENICE, Italy (AP) — Floated along by barge , one of the 10-ton barriers designed to relieve Venice's perennial flooding looks like a giant plaything: an oversized hinged yellow Lego. Central to..




WorldNews - Published





Lego makes fun of Tesla's Cybertruck with its own 'guaranteed shatterproof' vehicle

The best joke at the expense of Tesla's Cybertruck comes from toy company Lego, tweeting their own 'shatterproof' vehicle.




USATODAY.com - Published





Re-making Lego

Lego, the tiny plastic bricks that engage young minds and fingers, have clicked with generations of kids. So, why is the popular toy undergoing a remake? Roxana Saberi visits the Lego factory in..




CBS News - Published





Minecraft, a virtual blockbuster

Since its debut in 2009, Minecraft has become one of the bestselling video games of all time, remarkably without guns or blood! More than 91 million people play it every month. But it's more than a..




CBS News - Published





Amazon drops its Top 100 Toys list for the 2019 holiday season

Amazon predicts top toy trends for 2019 will include Marvel, Star Wars, Harry Potter, Paw Patrol, LEGO, L.O.L. Suprise, Barbie and more.




USATODAY.com - Published





12-year-old boy builds Lego wheelchair for dog born without legs

This puppy named Gracie was born without front legs, so a 12-year-old volunteer at an animal shelter changed her life by building a wheelchair out of Legos. Now, she's known as "Amazing Gracie."




CBS News - Published





Amazon's Top 25 toys here for 2019 holidays! LEGO, L.O.L. doll, Paw Patrol lead kids' lists

The 2019 list has faves like remote-controlled Batmobile and furReal Plum, an interactive panda with 100-plus sound-and-motion combos.




USATODAY.com - Published





Will powerful owls give two hoots for 'LEGO' prosthetic nest box?

The LEGO-inspired nests were designed around disused termite mounds which have been used by the birds.




The Age - Published





Woman accidentally spills daughter's 3,200-piece Lego birthday present at London station – only for crowd of strangers to help put it back together

Video shows passers-by kneeling on floor as they pick up tiny plastic bricks at Euston station




Independent - Published





Sheffield's brick-tastic Lego tribute to moon landing

Sixteen models hand built with thousands of Lego bricks feature in a space-themed display.




BBC News - Published





Lego creates special bricks to teach Braille

To increase literacy among the blind and visually-impaired, special "Braille bricks" help teach the building blocks of language




CBS News - Published





Legos' "Braille Bricks" aim to help blind children learn

Most kids in America grow up playing with Legos. Now, the iconic toy is being used to help blind children read. The Lego Foundation hopes that "Braille Bricks" will help blind kids learn alongside..




CBS News - Published





Did Lego just tease a 'Friends' Lego set?

Just in time for the show's 25th anniversary. Buzz60's Tony Spitz has the details.




USATODAY.com - Published





Titanic auction, Legos, mighty Mississippi: News from around our 50 states

Wild turkey breaks into Utah home, alligator caught in Chicago finds home in Florida, and more




USATODAY.com - Published