Selena Gomez
American singer, actress, and producer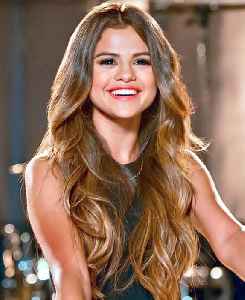 Selena Marie Gomez is an American singer, actress, and producer. After appearing on the children's television series Barney & Friends, she received wider recognition for her portrayal of Alex Russo on the Disney Channel television series Wizards of Waverly Place, which aired for four seasons from 2007 until 2012.


Selena Gomez: Social Media is POISON for My Generation!
Selena Gomez has a massive social media following, even if she only uploads photos occassionally, usually for special events . Social media has been very good to her, but she is the first to admit that..
WorldNews - Published
Also reported by •USATODAY.com
Is social media terrible for millennials? Selena Gomez thinks so
Artist Selena Gomez said social media has been "terrible" for her generation. She added that it "scares" her to see how exposed young people are.
USATODAY.com - Published
Singer Selena Gomez Warns Of Detrimental Effect Of Social Media On Young People
According to a report by Reuters, US pop singer and actress Selena Gomez took aim at social media platforms and their detrimental effect on young people, claiming they could be dangerous and contribute..
Credit: Wochit News Duration: 00:45Published
Cannes Film Festival opens with zombie movie The Dead Don't Die
The Cannes Film Festival has opened with the premiere of zombie movie The Dead Don't Die. The film, starring Bill Murray, Adam Driver, Selena Gomez and Tilda Swinton, opened the 72nd edition of the..
Credit: PA - Press Association STUDIO Duration: 00:29Published
Cannes kicks off with a bang
Fashion Watch starts on the French Riviera as Selena Gomez, Elle Fanning, Eva Longoria and Julianne Moore kick off proceedings with old school glamour on the red carpet at the opening night of the..
USATODAY.com - Published
Selena Gomez goes ultra-glam for her 2019 Cannes debut
Gomez's glam look was quite similar to her 2015 Met Gala look, where she was spotted in a white Vera Wang costume with red lips and bold eye make-up. fashion and trends Updated: May 15, 2019 16:28..
WorldNews - Published
Selena Gomez kicks off Cannes Film Festival
The stars are heading to the South of France for the glamorous Cannes International Film Festival, which runs May 14 to May 25.
USATODAY.com - Published
Cannes 2019: Zombies, rocks stars and controversy
It's lights, camera, action time at the 72nd Cannes Film Festival. Film critic Lisa Nesselson and presenter Eve Jackson talk about this year's exciting line-up, kicking off with the zombie-killing..
France 24 - Published
You Might Like