ZTE
Chinese multinational telecommunications equipment and systems company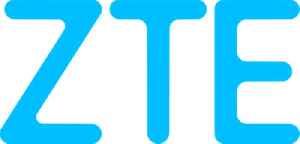 ZTE Corporation is a Chinese multinational telecommunications equipment and systems company headquartered in Shenzhen, Guangdong, China. It is one of China's leading telecom equipment manufacturers.


You Might Like
Trump signs law to prevent U.S. rural telecom carriers from using Huawei network equipment
President Donald Trump signed legislation on Thursday to bar telecom carriers from using U.S. subsidies to purchase network equipment from Huawei Technologies [HWT.UL], ZTE Corp and other companies..
Reuters - Published
Huawei, ZTE urge U.S. not to impose national security risk labels
Huawei Technologies Co Ltd and ZTE Corp on Monday both asked the U.S. Federal Communications Commission (FCC) not to finalize its designation of the China tech giants as risks to U.S. national..
Reuters - Published
China's ZTE, local telecom firm start 5G technology trial in Uganda
China's ZTE and MTN Uganda on Friday started 5G technology trial here to be the first who brings the Standalone 5G network into reality in east Africa as the region awaits it commercial roll out...
WorldNews - Published
Huawei moves to overturn 'unlawful' US subsidy ban
Chinese telecoms giant Huawei has petitioned a US court to overturn a ban that prevents carriers in rural America from buying the firm's equipment by tapping an $8.5-billion federal fund. Huawei's..
WorldNews - Published
U.S. agency votes 5-0 to bar China's Huawei, ZTE from government subsidy program
The U.S. Federal Communications Commission (FCC) voted 5-0 Friday to designate China's Huawei and ZTE as national security risks, barring their U.S. rural carrier customers from tapping an $8.5 billion..
Reuters - Published
Huawei, ZTE 'cannot be trusted' and pose security threat: U.S. attorney general
U.S. Attorney General William Barr said on Thursday that Huawei Technologies Co and ZTE Corp "cannot be trusted" and labeled them a security threat as he backed a proposal to bar U.S. rural wireless..
Reuters - Published
U.S. lawmakers propose $1 billion fund to replace Huawei equipment
A U.S. House panel unveiled bipartisan legislation this week that would authorize $1 billion for small and rural wireless providers to replace network equipment from companies including Huawei..
Reuters - Published
US Ban on State Contracts With Huawei, Other Chinese Tech Companies Takes Effect
WASHINGTON (Sputnik) - The ban on purchases of products and services from Huawei, ZTE and other Chinese tech companies for the US federal agencies has entered into force on Tuesday, according to an..
WorldNews - Published
'Safe like China': In Argentina, ZTE finds eager buyer for surveillance tech
In Argentina's remote northern province of Jujuy, Chinese telecoms giant ZTE is installing a little slice of the Asian nation's vast surveillance state - security cameras that the local government says..
Reuters - Published