United States Geological Survey
Scientific agency of the United States government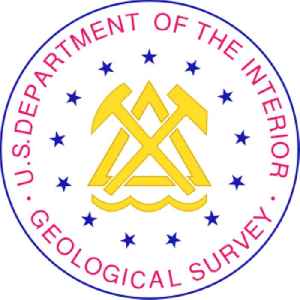 The United States Geological Survey is a scientific agency of the United States government. The scientists of the USGS study the landscape of the United States, its natural resources, and the natural hazards that threaten it. The organization has four major science disciplines, concerning biology, geography, geology, and hydrology. The USGS is a fact-finding research organization with no regulatory responsibility.


Powerful Quake Strikes Philippines One Day After Another Killed 16
One day after a magnitude 6.1 earthquake rattled the northern Philippines and killed at least 16 people, a new, powerful earthquake hit the country's central region Tuesday, The Associated Press..
WorldNews - Published
Strong 6.3-Magnitude Earthquake Hits The Philippines
A magnitude 6.3 earthquake struck the Philippines main island of Luzon, causing several buildings to collapse with at least six people dead on Monday, according to The New Straits Times. The quake..
WorldNews - Published
Magnitude 6.1 quake hits newsroom in Taiwan
An earthquake of magnitude 6.1 has struck Taiwan's coastal city of Hualien, shaking buildings with no immediate reports of damage or casualties. Rough cut - no reporter narration.
Credit: Reuters Studio Duration: 00:32Published
Judge Rules Trump Order To Open Up Arctic, Atlantic Oceans for Drilling Illegal
According to a report by Earther, on Friday, a federal judge ruled President Donald Trump's order to open large swathes of the Arctic and Atlantic oceans to oil and gas drilling operations to be..
Credit: Wochit News Duration: 00:41Published
Cameras capture Turkey quake drama
CCTV video illustrates the shock and panic generated by a moderate 5.6 magnitude earthquake that shook Turkey's western province of Denizli on Wednesday. There were no immediate reports of casualties..
Credit: Reuters Studio Duration: 00:31Published
Search this site and the web:
You Might Like