Satyendra Kumar Jain
Indian politician
---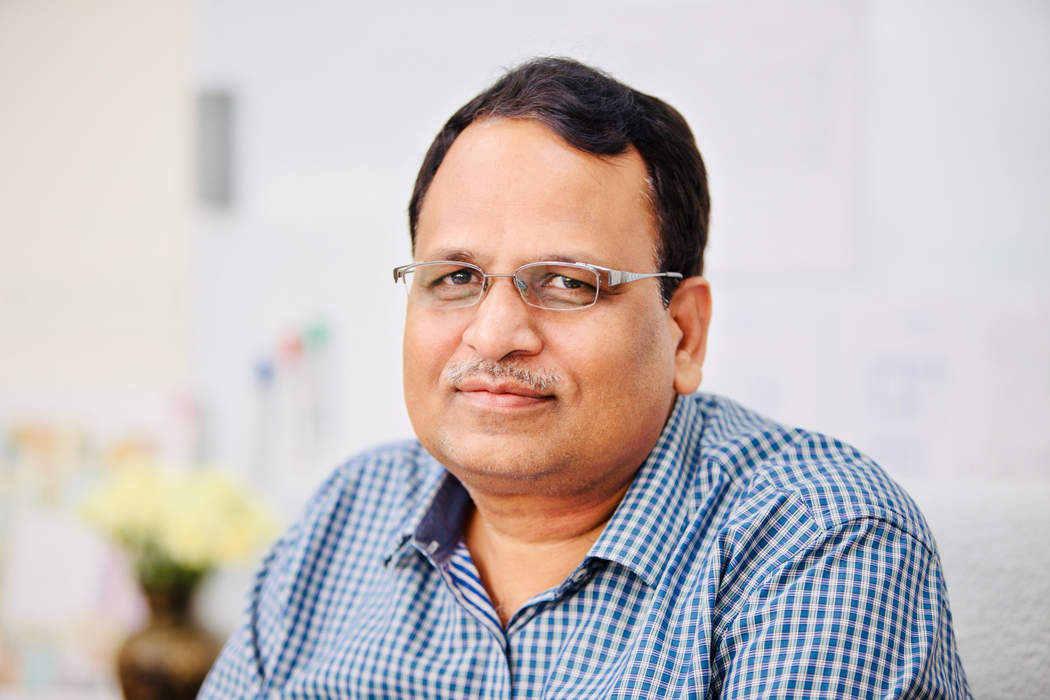 Satyendar Kumar Jain is a Cabinet Minister in the Government of Delhi and a politician from Aam Aadmi Party. He is one of the seven cabinet ministers in the Government of Delhi led by Arvind Kejriwal. His portfolio includes Health, Industries, Home, Public Work Department, Power, Urban Development, and Transport. He is currently in his second term as Delhi Health Minister, having previously served as Health and Industries Minister from 28 December 2013 to 14 February 2014 in the previous AAP Government. Jain is an architect by profession.
Delhi's Govind Ballabh Pant Institute of Post Graduate Medical Education and Research (GIPMER) on Sunday withdrew its controversial..
Satyendra Kumar Jain media coverage
Delhi health minister Satyendar Jain said the city-state does not have sufficient doses for phase 3 vaccination. He added that..