National Health Service
Publicly funded healthcare systems within the United Kingdom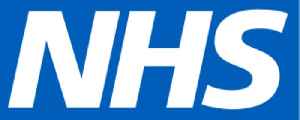 The NHS in England, NHS Scotland, NHS Wales, and the affiliated Health and Social Care (HSC) in Northern Ireland were established together in 1948 as one of the major social reforms following the Second World War. The founding principles were that services should be comprehensive, universal and free at the point of delivery. Each service provides a comprehensive range of health services, free at the point of use for people ordinarily resident in the United Kingdom, apart from dental treatment and optical care. The English NHS also requires patients to pay prescription charges with a range of exemptions from these charges.


Big tobacco secretly bankrolling anti-NHS think-tank which pays Tory leadership contenders thousands, investigation reveals
British American Tobacco funding Institute of Economic Affairs which has called for the NHS to be abolished, while previous funders include sugar and soft drinks companies
Independent - Published
Spinal muscular atrophy: Spinraza approval delights family
A drug that can slow the effects of spinal muscular atrophy is approved for use on the NHS.
BBC News - Published
Who might be Britain's next leader if May quits?
British Prime Minister Theresa May offered on Wednesday to quit if her twice-defeated EU divorce deal passes, in a last-ditch attempt to persuade Eurosceptics to back it. Reuters takes a look at some..
Credit: Reuters Studio Duration: 02:48Published
NHS fines for 1.7 million people overturned, watchdog finds
A watchdog finds £188m incorrect penalties by the NHS in England for dental treatment and prescriptions.
BBC News - Published
NHS fraud crackdown sees millions in fines dished out to elderly, sick and others eligible for free treatment
Cash-starved NHS running 'haphazard' anti-fraud programme which could increase mental health problems and put eligible people off seeking care
Independent - Published
Search this site and the web:
You Might Like