Amy Klobuchar
United States Senator from Minnesota
---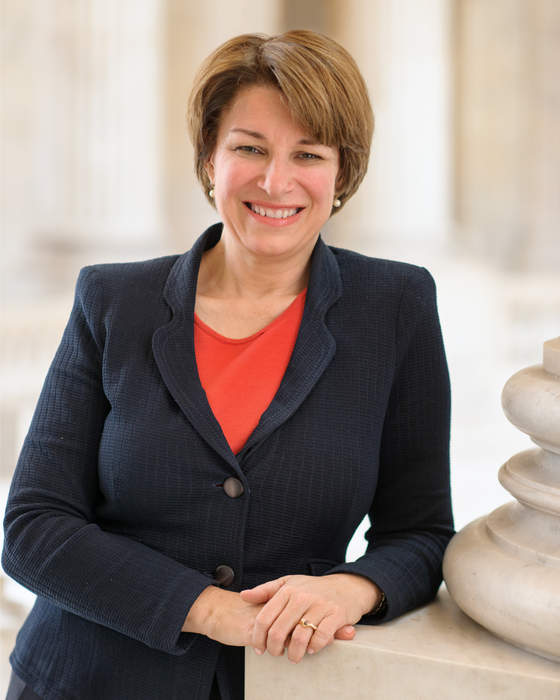 Amy Jean Klobuchar is an American lawyer and politician serving as the senior United States senator from Minnesota since 2007. A member of the Minnesota Democratic–Farmer–Labor Party (DFL), Minnesota's affiliate of the Democratic Party, she previously served as the Hennepin County attorney. She announced her candidacy for the Democratic nomination for president of the United States in the 2020 election on February 10, 2019; on March 2, 2020, she suspended her campaign and endorsed Joe Biden.
Amy Klobuchar media coverage
Klobuchar: 'We cannot let the thugs and the insurrectionists and angry mob bring us down,' and every leader from both parties..