Euroscepticism
Body of criticism of the European Union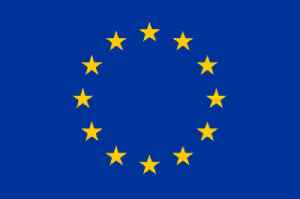 Euroscepticism, also known as EU-scepticism, means criticism of the European Union (EU) and European integration. It ranges from those who oppose some EU institutions and policies and seek reform, to those who oppose EU membership outright and see the EU as unreformable. The opposite of Euroscepticism is known as pro-Europeanism, or European Unionism. Euroscepticism should not be confused with anti-Europeanism, which is a dislike of European culture and European ethnic groups by non-Europeans.


UK electoral body says reviewing Brexit Party's systems after funding criticism
Britain's Electoral Commission said on Wednesday its representatives had visited Nigel Farage's The Brexit Party to look at the systems the party has in place after criticism about some of the anti-EU..
Reuters - Published
Free scooter rides and EU power ballads, big firms pump up voters for EU polls
From Volkswagen to Spotify to Iberdrola, Europe's biggest firms are urging people to vote in key European Parliament elections this weekend amid concerns that an anti-EU outcome could disrupt their..
Reuters - Published
EU top job hopeful Guy Verhofstadt: 'I'm maybe the first Eurosceptic'
Guy Verhofstadt, one of the highest-profile candidates for the EU's top job, said he is a Eurosceptic who wants to reform the way the bloc is run.
Credit: euronews (in English) Duration: 00:31Published
Eurosceptics unveil campaign pledges in lead up to EU elections
Two prominent Eurosceptics have announced plans for May's EU Parliamentary elections. France's Marine Le Pen and UK's Nigel Farage made announcements over the weekend related to EU elections.
Credit: euronews (in English) Duration: 02:53Published
Who might be Britain's next leader if May quits?
British Prime Minister Theresa May offered on Wednesday to quit if her twice-defeated EU divorce deal passes, in a last-ditch attempt to persuade Eurosceptics to back it. Reuters takes a look at some..
Credit: Reuters Studio Duration: 02:48Published
Theresa May postpones exit date decision until June
Theresa May has pushed back a decision on her departure date until early June following an agreement with Conservative Party backbenchers. The prime minister will also give parliament another chance to..
WorldNews - Published
France's far right Le Pen seeks nationalist allies in Slovakia
Far-right parties, Eurosceptics and populists are still polling well in many EU states ahead of the European Parliament elections. In today's Europe Report we tell you how several nationalist groups..
France 24 - Published
Search this site and the web:
You Might Like