Marseille
Second-largest city of France and prefecture of Provence-Alpes-Côte d'Azur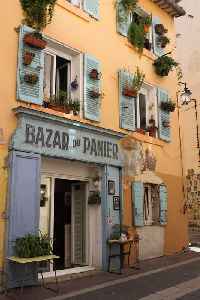 Marseille is the second-largest city of France. The main city of the historical province of Provence, it nowadays is the prefecture of the department of Bouches-du-Rhône and region of Provence-Alpes-Côte d'Azur. It is located on France's south coast near the mouth of the Rhône river. The city covers an area of 241 km2 (93 sq mi) and had a population of 852,516 in 2012. Its metropolitan area, which extends over 3,173 km2 (1,225 sq mi) is the third-largest in France after Paris and Lyon, with a population of 1,831,500 as of 2010.


'Le Classique', French football's fallen icon
Le Classique, the match between PSG and Marseille, was once a clash of two strong forces, akin to Spain's Clasico pitting Real Madrid against Barcelona. But in light of PSG's hegemony over Ligue 1,..
France 24 - Published
Search this site and the web:
You Might Like