Laos
Socialist state in southeast Asia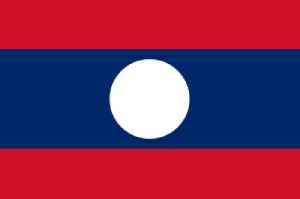 Laos, officially the Lao People's Democratic Republic, commonly referred to by its colloquial name of Muang Lao, is a socialist state and the only landlocked country in Southeast Asia. Located at the heart of the Indochinese peninsula, Laos is bordered by Myanmar (Burma) and China to the northwest, Vietnam to the east, Cambodia to the southwest, and Thailand to the west and southwest.


Thai exiles in fear after murders and disappearances
When members of the exiled Thai protest band Faiyen learned that the concrete-stuffed bodies of two Thai activists who had disappeared from Laos had been found in the Mekong River, they grew worried..
Reuters - Published
Archaeologists Find Puzzling 'Jars Of The Dead' In Laotian Forest
Researchers have uncovered 15 sites in the Southeast Asian country of Laos containing more than a hundred huge stone jars from around 1,000 years ago. The jars are thought to have once been used to..
WorldNews - Published
What To Do After Hotel Check In
Before you get comfortable there are a few precautions you should take. Here are some things to do after you check in at a hotel.
Credit: Wochit News Duration: 00:55Published
Search this site and the web:
You Might Like