Jony Ive
English designer and Chief Design Officer at Apple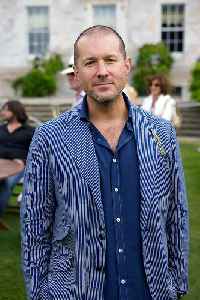 Sir Jonathan Paul "Jony" Ive, is a British industrial designer who is the outgoing Chief Design Officer (CDO) of Apple and the serving Chancellor of the Royal College of Art in London. He joined Apple in 1992, where he remained until his announced departure in 2019. Following ten years designing Apple products, he was promoted to Senior Vice President of design. Ive designed the iMac, Power Mac G4 Cube, iPod, iPhone, iPad, MacBook, and parts of the user interface of Apple's mobile operating system iOS.


Apple designer Jony Ive and Marc Newson's all-diamond ring nets US$256,250 at Sotheby's auction
When news first broke that outgoing Apple designer John Ive – responsible for iconic designs from the iMac to the iPhone – was coupling with revered industrial designer Marc Newson to craft a..
WorldNews - Published
'Apple is Not in Trouble Because Jony Ive is Leaving, It Is in Trouble Because ...
Apple's chief design officer announced on Thursday that he is leaving the company after nearly 30 years at the firm. John Gruber of DaringFireball making sense of things and what it means for the..
WorldNews - Published
Apple Design Chief, Steve Jobs' Confidant, To Leave And Start Own Firm
Jony Ive, a close creative collaborator with Apple Inc co-founder Steve Jobs whose iPhone and other designs fueled Apple's rise to a $1 trillion company, will leave later this year to form an... ......
WorldNews - Published
Also reported by •Reuters
Apple design chief Sir Jony Ive to leave to form his own company
The designer of numerous Macs, the iPod, iPhone and other products computer is leaving Apple after nearly 30 years to form LoveFrom, his own company.
USATODAY.com - Published
iPhone designer Ive to leave Apple
Sir Jonathan Ive to leave Apple after two decades as its chief designer.
BBC News - Published
Search this site and the web:
You Might Like