Penguin
Family of birds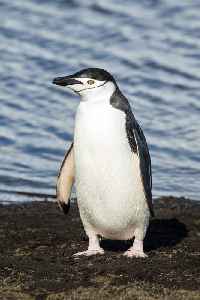 Penguins are a group of aquatic flightless birds. They live almost exclusively in the Southern Hemisphere, with only one species, the Galapagos penguin, found north of the equator. Highly adapted for life in the water, penguins have countershaded dark and white plumage, and their wings have evolved into flippers. Most penguins feed on krill, fish, squid and other forms of sea life which they catch while swimming underwater. They spend roughly half of their lives on land and the other half in the sea.


Penguins and Lightning exits show playoff hockey differences
First-round sweeps of the NHL-best Lightning and two-time champion Penguins show just how different playoff hockey is from the regular season
USATODAY.com - Published
Islanders prove they're for real in sweep of Penguins
The New York Islanders insist they aren't done after winning just the franchise's second playoff series in 26 years
USATODAY.com - Published
Disney hopes Antarctic 'Penguins' will warm your heart
Iconic conservationist Dr. Jane Goodall hopes nature movies will inspire viewers to say, "We must preserve this," and "Penguins" directors reveal why the Antarctic is important, even if most people..
USATODAY.com - Published
Search this site and the web:
You Might Like