Carl Nassib
American football defensive end
---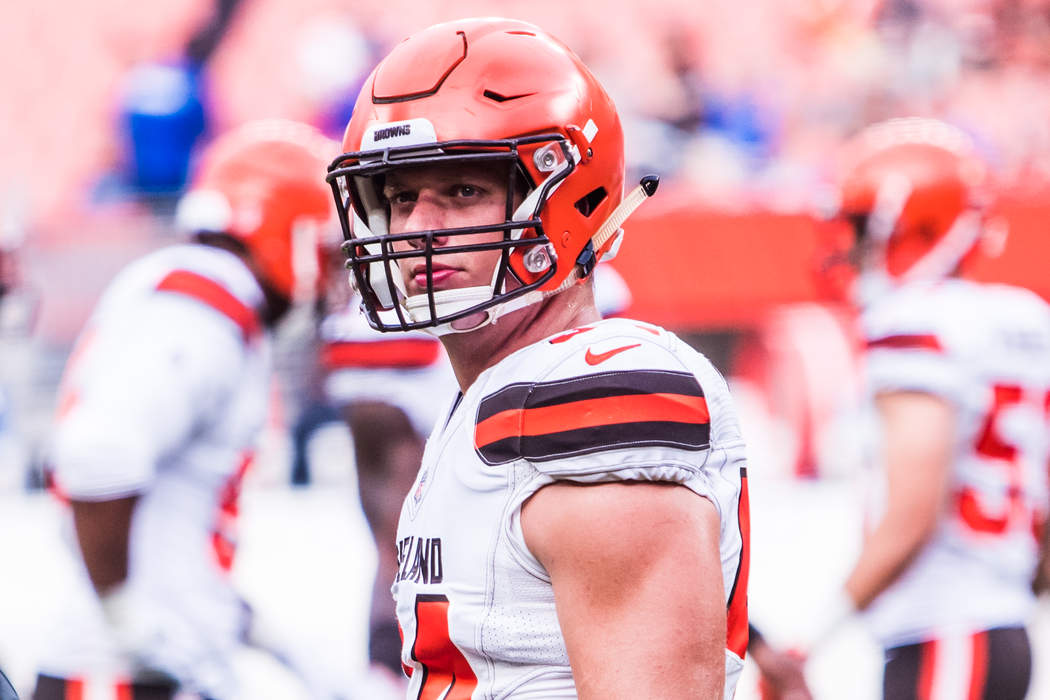 Carl Paul Nassib is an American football defensive end for the Las Vegas Raiders of the National Football League (NFL). He played college football for the Penn State Nittany Lions, earning unanimous All-American honors as a senior in 2015. Nassib was drafted by the Cleveland Browns in the third round of the 2016 NFL Draft. He has also played for the Tampa Bay Buccaneers.
President Joe Biden called NFL defensive lineman Carl Nassib and soccer star Kumi
Carl Nassib media coverage
Las Vegas Raiders' defensive end Carl Nassib said on Monday he was gay, making him the first active National Football League player..