Imperial College London
Public research university in London, United Kingdom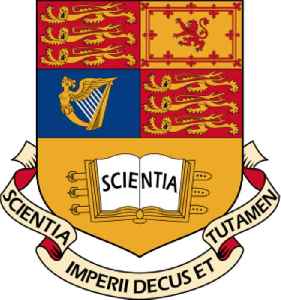 Imperial College London is a public research university in London. Dating back to the Royal College of Chemistry's foundation in 1845, Imperial grew out of Prince Albert's vision of an area for culture, including the Royal Albert Hall, Imperial Institute, numerous museums, and the Royal Colleges that would go on to form the college. In 1907, Imperial College was established by Royal Charter, merging the Royal College of Science, Royal School of Mines, and City and Guilds College. In 1988, the Imperial College School of Medicine was formed by combining with St Mary's Hospital Medical School. In 2004, Queen Elizabeth II opened the Imperial College Business School.


You Might Like
Mr Neil Ferguson, COVID 19 fatalities Model, Imperial College London
What a shame and a SHAM that We have so few World Leaders in place today with the ability to apply 'independent' logic to the issues at hand, or even be just a little responsible for the damage that..
WorldNews - Published
Coronavirus: Imperial College team design 'low-cost' ventilator
The designers have released their drawings for free for others to study and manufacture.
BBC News - Published
UK lockdown will be relaxed for certain age groups and areas first, scientist advising government says
Professor Neil Ferguson of Imperial College London says 'measures will be targeted probably by age, by geography'
Independent - Published
UK coronavirus deaths could reach 7,000 to 20,000: Ferguson
UK deaths from the coronavirus could rise to between about 7,000 and 20,000 under measures taken to slow the spread of the virus, Neil Ferguson, a professor at Imperial College in London who has helped..
Reuters - Published
Antarctica was home to rainforests 90 million years ago: Study
Researchers have unearthed evidence of rainforests near the South Pole 90 million years ago, a finding which suggests that the climate at this time was exceptionally warm with a higher level of carbon..
WorldNews - Published
UK epidemic is slowing; antibody test could soon be ready - advisers
The coronavirus epidemic in the United Kingdom is showing signs of slowing and antibody tests could be ready in days, Neil Ferguson, a professor of mathematical biology at Imperial College London, said..
Reuters - Published
MDMA treatment for alcoholism reduces relapse, study suggests
The first study looking into the use of MDMA to treat alcohol addiction has shown the treatment is safe and early results show encouraging outcomes from the approach, scientists have said. Doctors in..
WorldNews - Published