Royal Mint
Government-owned mint that produces coins for the United Kingdom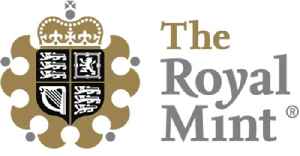 The Royal Mint is a government-owned mint that produces coins for the United Kingdom. Operating under the name Royal Mint Ltd, the mint is a limited company that is wholly owned by Her Majesty's Treasury and is under an exclusive contract to supply all the nation's coinage. As well as minting circulating coins for use domestically and internationally, the mint also produces planchets, commemorative coins, various types of medals and precious metal bullion. The mint exports to an average of 60 countries a year, making up 70% of its total sales. Formed over 1,100 years ago, the mint was historically part of a series of mints that became centralised to produce coins for the Kingdom of England, all of Great Britain and eventually most of the British Empire. The original London mint from which the Royal Mint is the successor was established in 886 AD and operated within the Tower of London for approximately 800 years before moving to what is now called Royal Mint Court where it remained until the 1960s. As Britain followed the rest of the world in decimalising its currency, the Mint moved from London to a new 38 acres (15 ha) plant in Llantrisant, Glamorgan, Wales, where it has remained since.


Elton John celebrated with new coin

On Monday the legendary singer-songwriter became the second artist ever to be honored with a commemorative coin from Britain's Royal Mint. Gloria Tso has more.
Credit: Reuters Studio Duration: 00:57
Published
You Might Like
Search this site and the web: