Antarctica
Polar continent in the Earth's southern hemisphere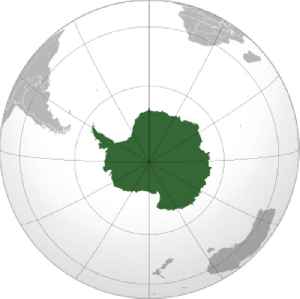 Antarctica is Earth's southernmost continent. It contains the geographic South Pole and is situated in the Antarctic region of the Southern Hemisphere, almost entirely south of the Antarctic Circle, and is surrounded by the Southern Ocean. At 14,200,000 square kilometres, it is the fifth-largest continent. For comparison, Antarctica is nearly twice the size of Australia. About 98% of Antarctica is covered by ice that averages 1.9 km in thickness, which extends to all but the northernmost reaches of the Antarctic Peninsula.


Disney hopes Antarctic 'Penguins' will warm your heart
Iconic conservationist Dr. Jane Goodall hopes nature movies will inspire viewers to say, "We must preserve this," and "Penguins" directors reveal why the Antarctic is important, even if most people..
USATODAY.com - Published
Search this site and the web:
You Might Like