Chiapas
State of Mexico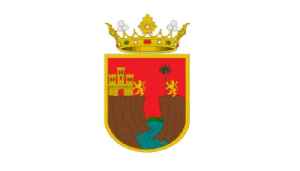 Chiapas, officially the Free and Sovereign State of Chiapas, is one of the 31 states that along with the federal district of Mexico City make up the 32 federal entities of Mexico. It is divided into 124 municipalities as of September 2017 and its capital city is Tuxtla Gutiérrez. Other important population centers in Chiapas include Ocosingo, Tapachula, San Cristóbal de las Casas, Comitán and Arriaga. It is the southernmost state in Mexico. It is located in Southeastern Mexico, and it borders the states of Oaxaca to the west, Veracruz to the northwest and Tabasco to the north, and by the Petén, Quiché, Huehuetenango and San Marcos departments of Guatemala to the east and southeast. Chiapas has a coastline along the Pacific Ocean to the south.


At least 100 Central American migrants arrested in Mexico
A group of approximately 100 Central American migrants were detained by members of the National Migration Institute during an operation close to the Mexican town of Huixtla in Chiapas State on Tuesday..
WorldNews - Published
Mexican city bars caravan, says migrants are safety threat
MEXICO CITY — Municipal authorities in the southern Mexican state of Chiapas have tried to block a caravan of about 2,000 Central American migrants from entering the town of Huixtla....
WorldNews - Published
Migrant camps overflow as Mexico cracks down
Amid pressure from Washington, Mexico is backpedaling on promises of better treatment for Central American migrants, leaving hundreds stranded in unsanitary camps near its southern border and..
Credit: Reuters Studio Duration: 02:29Published
Central American migrant caravan reaches Mexico's southern border
Hundreds of migrants crossed into Mexico's southern border city of Chiapas on Friday (April 12), seeking a visa to aid them on their path north towards the border with the U.S.. Rough cut - no reporter..
Credit: Reuters Studio Duration: 01:08Published
Search this site and the web:
You Might Like