Romania
Country in Southeastern Europe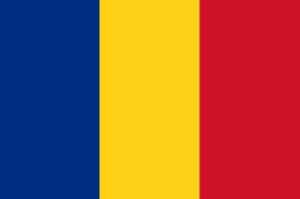 Romania is a country located at the crossroads of Central, Eastern, and Southeastern Europe. It shares land borders with Bulgaria to the south, Ukraine to the north, Hungary to the west, Serbia to the southwest, and Moldova to the east and has its opening to the Black Sea. It has a predominantly temperate-continental climate. With a total area of 238,397 square kilometres, Romania is the twelfth-largest country in Europe and the seventh-most populous member state of the European Union, having approximately 20 million inhabitants. Its capital and largest city is Bucharest. Other major urban areas include: Cluj-Napoca, Timișoara, Iași, Constanța, Craiova, Brașov, and Galați.


Diving into an ancient salt mine

Australian cliff diving champion Rhiannan Iffland and Romania's rising diving star Constantin Popovici plunged over 390 feet underground in the Salina Turda, one of the world's oldest salt mines in..
Credit: Reuters Studio Duration: 01:32
Published
Romana votes in local elections as prelude to General Election

Romania's minority National Liberal Party government, in power since December, is undergoing a test of its strength ahead of December's General Election in local elections. The Social Democratic Party..
Credit: Euronews English Duration: 01:00
Published
You Might Like



Haaland scores hat-trick as Norway beat Romania

Erling Braut Haaland scores a hat-trick as Norway cruise to Nations League victory against Romania.




BBC News - Published





Covid 19 coronavirus: Romanian villagers re-elect mayor despite his Covid-19 death

After handing Ion Aliman victory in the election for their local mayor, residents of a small village in southern Romania went to his grave to light candles for him.Aliman was reelected in a landslide..




New Zealand Herald - Published





Romanian tourists swamp village loved by Prince Charles

Residents say Viscri, where Prince Charles owns a home, is struggling with a recent tourism boom.




BBC News - Published





10-man Northern Ireland snatch draw against Romania

A late header by substitute Gavin Whyte snatches a draw for 10-man Northern Ireland in new manager Ian Baraclough's first game in charge.




BBC News - Published





Halep out of US Open over virus concerns

NEW YORK - World number two Simona Halep of Romania will not travel to New York to play in the U.S. Open due to Covid-19 concerns, she said on Monday, leaving the women's draw at the Grand Slam..




WorldNews - Published





Facebook removes troll network posing as Black Trump supporters

Illustration by Alex Castro / The Verge Facebook removed dozens of accounts it says were part of a troll farm pretending to be African-Americans in support of President Donald Trump and QAnon..




The Verge - Published





Simona Halep withdraws from Palermo Open because of new coronavirus restrictions

Simona Halep withdraws from next month's Palermo Ladies Open after Italy imposes a 14-day quarantine on people travelling from Romania.




BBC News - Published





Romanians protest against ban on gender identity studies

Hundreds protested outside the Romanian president's palace on Thursday against a proposed ban on gender identity studies which they said would infringe human rights and fuel discrimination.




Reuters - Published





Bulgarians complain of long border queues after Greece eases lockdown

Hundreds of trucks and cars from Bulgaria, Romania and Serbia waited in long queues at the border with Greece on Wednesday after Athens eased coronavirus restrictions to try to salvage the summer..




Reuters - Published





Shamed, sacked and back - what Chelsea's £15m man Mutu did next

Adrian Mutu, a fleeting Premier League sensation shamed and pursued for millions, on his new life guiding Romania's generation of young stars.




BBC News - Published





Adrian Mutu: The £15m man - what did he do next?

Adrian Mutu, a fleeting Premier League sensation shamed and pursued for millions, on his new life guiding Romania's generation of young stars.




BBC News - Published





Romania's president aims to extend 'state of alert' to fight coronavirus

Romania's current state of alert enforced on May 15 to fight the new coronavirus, must be extended by another 30 days until the middle of July, President Klaus Iohannis said on Tuesday.




Reuters - Published





Romanian cobbler keeps people apart with size 75 shoes

Soon after a two-month lockdown to prevent the spread of the new coronavirus eased in Romania in mid-May, Grigore Lup, a Romanian shoemaker from the Transylvanian city of Cluj, noticed people were not..




Reuters - Published





Romania to further ease lockdown restrictions from June 1

Romania will reopen outdoor cafes and restaurants and allow international road and rail travel from June 1, after a two-month lockdown to contain the new coronavirus outbreak, President Klaus Iohannis..




Reuters - Published





Romanian minister calls for migrant labour rethink after slaughterhouse COVID cases

The coronavirus crisis must prompt a rethink of the conditions in which some people from Eastern Europe work in the farms and food industry of Western Europe, Romania's labour minister said after..




Reuters - Published





EU fraud prosecutor was wrongly dismissed from Romanian anti-graft job: court

The European Union's fraud prosecutor was wrongly removed from her previous job as head of Romania's anti-corruption agency, the European Court of Human Rights said on Tuesday in a landmark ruling..




Reuters - Published




Romania president will enforce 'state of alert' from May 15

Romania will not extend a state of emergency past its May 15 expiry date, but will impose a "state of alert" allowing some modest relaxation of restrictions, President Klaus Iohannis said on Monday.




Reuters - Published





Romanian Church condemns posters depicting doctors and nurses as saints

Romania's Orthodox Church said on Wednesday a series of outdoor posters depicting nurses and doctors on the frontlines of the new coronavirus outbreak as saints were blasphemous and an insult to..




Reuters - Published





Romanian 2020 parliament election might be delayed: president

A parliament election in Romania scheduled for late November or early December might not take place this year unless the new coronavirus spread is contained, President Klaus Iohannis said on Tuesday.




Reuters - Published





Romania economy to show signs of recovery from July-August: Finance Minister

Romania's economy will show signs of recovery from the impact of the coronavirus outbreak in July-August, Finance Minister Florin Citu told news television channel Digi24 on Monday.




Reuters - Published





Romania will extend state of emergency by 30 days: president

Romania's government will extend its state of emergency by another 30 days after the current period ending next week, to help halt the spread of the new coronavirus, President Klaus Iohannis said on..




Reuters - Published





Coronavirus outbreak to delay Romania's June election: PM

Romania's centrist minority government will almost certainly postpone a June local election as the coronavirus outbreak ruled out the best conditions for such an exercise, Prime Minister Ludovic Orban..




Reuters - Published





Romania places eastern city of Suceava under quarantine

Romania's government has placed the eastern town of Suceava and eight surrounding villages under quarantine to limit the spread of the coronavirus, with more than a quarter of all cases in the country..




Reuters - Published





Ukrainian man in wetsuit arrested after smuggling surgical masks into Romania

Border guards have arrested a man in a wetsuit who admitted to smuggling surgical masks across a river from Ukraine into Romania, Ukraine's border guard service said on Thursday.




Reuters - Published




Coronavirus: European nations tighten clampdown

Austria announces major restrictions on movement, and a state of emergency is expected in Romania.




BBC News - Published





Romanian lawmakers endorse PM Orban in vote of confidence

Romania's centrist Prime Minister Ludovic Orban won a parliamentary vote of confidence by a large margin as expected, on Saturday, with all parties seeking to end a political stalemate and focus on..




Reuters - Published





Romanian president taps quarantined interim PM to form new government

Romanian President Klaus Iohannis asked quarantined interim Prime Minister Ludovic Orban to form a new government on Friday that parliament could approve as early as Saturday, ending a political..




Reuters - Published




Facing coronavirus spread, Romania's president makes new push to form government

Romanian President Klaus Iohannis called talks with political parties for Friday to try to get parliament to endorse a new prime minister next week so he can focus entirely on tackling the coronavirus..




Reuters - Published





Romanian PM-designate renounces nomination: presidency

Romania's Prime Minister-designate Florin Citu abandoned his bid to become premier on Thursday, minutes before a scheduled parliamentary vote of confidence, the presidency said in a statement.




Reuters - Published





Romania shuts schools, halts Italy flights to ward off virus

Romania has shut down all schools and suspended flights to and from Italy, seeking to limit the spread of the coronavirus to the Black Sea state, as the number of new infections has risen, authorities..




Reuters - Published




Romania racism row: Bakers from Sri Lanka feel the heat

A migration debate has gripped a small Romanian town after the arrival of three Sri Lankan bakers.




BBC News - Published





Romania says confirms two more cases of coronavirus

Romania confirmed two more cases of coronavirus on Friday, raising the total number of cases to three since Wednesday, Deputy Health Minister Nelu Tataru.




Reuters - Published





Romania confirms first case of coronavirus: health minister

Romania confirmed its first case of coronavirus in a man from the southern county of Gorj on Wednesday, Health Minister Victor Costache said.




Reuters - Published




Romania president launches new consultations to form government

Romania's centrist President Klaus Iohannis will launch fresh consultations to form a government on Wednesday, two days after the constitutional court overturned his re-nomination of ousted Liberal..




Reuters - Published




Dubai Tennis: Simona Halep digs deep to overpower Ons Jabeur

The headline match on Day Three of the Dubai Duty Free Tennis Championships lived up to its top billing as top seed Simona Halep recovered from a slow start to beat Tunisian wildcard Ons Jabeur 1-6,..




WorldNews - Published





'Most wanted' Florin Ghinea extradited to Romania

Florin Ghinea is extradited to face charges including human trafficking and conspiracy to murder.




BBC News - Published





Romanian opposition ask court to overturn move to renominate PM

Romania's opposition Social Democrat Party (PSD) said on Monday they would go to court to challenge President Klaus Iohannis's move to renominate the ousted Ludovic Orban as prime minister, which could..




Reuters - Published





Romania's centrist government faces no-confidence test

Romanian Prime Minister Ludovic Orban's centrist minority government will face a vote of no-confidence brought by the leftist opposition on Wednesday, its first test of parliamentary support since..




Reuters - Published





Muguruza beats Halep to set up Australian Open final with Kenin

Garbine Muguruza continues her recent revival by reaching the Australian Open final with a straight-set win over Romania's Simona Halep.




BBC News - Published





Romanian mayor fined for speech inciting hatred of Roma minority

Romania's anti-discrimination watchdog fined a city mayor on Wednesday for a speech inciting hatred after he suggested would-be parents should be screened and the rights of the Roma ethnic minority to..




Reuters - Published





Romania justice minister picks chief anti-graft prosecutors

Romania's government named three chief prosecutors to head the country's top investigative agencies on Tuesday, ending a months-long interim leadership imposed by a previous government.




Reuters - Published





Queen Hind: 180 rescued sheep arrive at new home in Romania

The 180 rams were rescued at sea after the Queen Hind cargo ship capsized in November.




BBC News - Published





Sheep That Survived Cargo Ship Disaster Cheat Death Again

Weeks after more than 14,000 sheep died in the Black Sea near Romania, 180 lucky ones have been rescued by animal welfare groups, which pledged to protect them from slaughter.




NYTimes.com - Published





Romanian PM says aims to trigger snap election

Romanian liberal Prime Minister Ludovic Orban said on Friday he will try to trigger a snap parliamentary election by mid-year in an attempt to restore confidence after years of political instability.




Reuters - Published





Cancer Patient Set On Fire During Operation In Romania

A hospital patient has died after being set on fire during surgery in Romania. Surgeons at Floreasca Hospital in Bucharest used an alcohol-based disinfectant on the woman, 66, before carrying out her..




WorldNews - Published

Also reported by •BBC News


Today in History for December 25th

Highlights of this day in history: George Washington crosses the Delaware River; Soviet President Mikhail Gorbachev resigns; Ousted Romanian leader Nicolae Ceausescu and his wife are executed; James..




USATODAY.com - Published





Executing a dictator: Open wounds of Romania's Christmas revolution

A bloody battle played out on the streets of Bucharest in 1989 as Romania's communist dictator fell.




BBC News - Published





Romania marks 30th anniversary of revolt against Nicolae Ceausescu

30 years on from the revolt against Communist dictator Nicolae Ceausescu, Romanians are remembering those who died during the nine-day uprising and posing questions about the legacy of the revolution...




WorldNews - Published