Ma'rib
City in Ma'rib Governorate, Yemen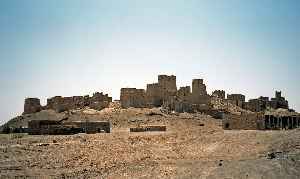 Marib is the capital city of Ma'rib Governorate, Yemen. It was the capital of the ancient kingdom of Sabaʾ, which some scholars believe to be the ancient Sheba of biblical fame. It is located approximately 120 kilometres east of Yemen's modern capital, Sana'a, and is in the region of the Sarawat Mountains. It has a current population of 16,794.


U.S. says it has killed Al Qaeda Yemen chief

President Donald Trump said Friday the United States had killed the head of Al Qaeda in the Arabian Peninsula, regarded as one of the network's most dangerous branches. Lucy Fielder reports.
Credit: Reuters Studio Duration: 01:18
Published
You Might Like