United States Africa Command
Unified combatant command of the United States Armed Forces responsible for the African region
---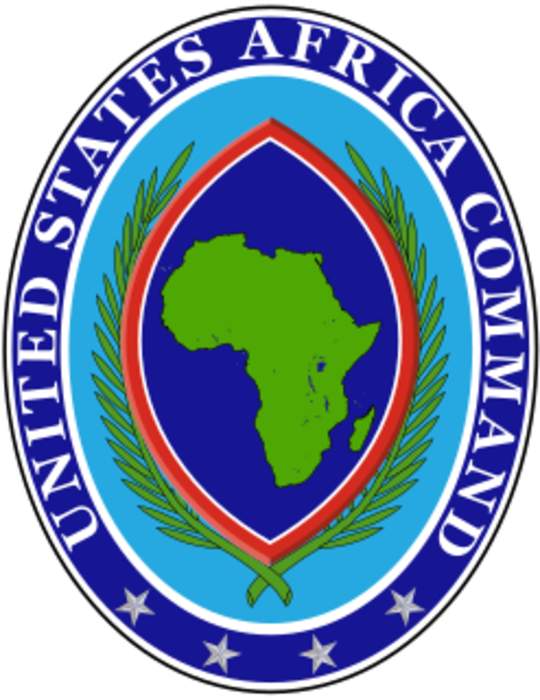 The United States Africa Command, is one of the eleven unified combatant commands of the United States Department of Defense, headquartered at Kelley Barracks, Stuttgart, Germany. It is responsible for U.S. military operations, including fighting regional conflicts and maintaining military relations with 53 African nations. Its area of responsibility covers all of Africa except Egypt, which is within the area of responsibility of the United States Central Command. U.S. AFRICOM headquarters operating budget was $276 million in fiscal year 2012.
Agreement over increase of cooperation between Indian military, US Indo-Pacific command, Centre Command and Africa Command was..
By Lisa Vives*

Early Pentagon plans for a US military command based in Africa were once firmly rejected by almost every..