United States Africa Command
Unified combatant command of the United States Armed Forces responsible for the African region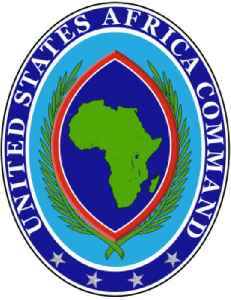 The United States Africa Command, is one of ten unified combatant commands of the United States Armed Forces, headquartered at Kelley Barracks, Stuttgart, Germany. It is responsible for U.S. military operations, including fighting regional conflicts and maintaining military relations with 53 African nations. Its area of responsibility covers all of Africa except Egypt, which is within the area of responsibility of the United States Central Command. U.S. AFRICOM headquarters operating budget was $276 million in fiscal year 2012.


U.S. Airstrike Kills Top IS Group Leader In Northern Somalia
Time magazine reported Tuesday a senior leader of the extremist rebels of the Islamic State in Somalia group involved in attacks focused on northern Somalia has been killed by a U.S. airstrike,..
WorldNews - Published
Search this site and the web:
You Might Like