Cayman Islands
British Overseas Territory in the Caribbean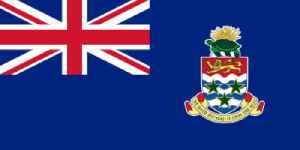 The Cayman Islands is an autonomous British Overseas Territory in the western Caribbean Sea. The 264-square-kilometre (102-square-mile) territory comprises the three islands of Grand Cayman, Cayman Brac and Little Cayman, which are located to the south of Cuba and northeast of Honduras, between Jamaica and Mexico's Yucatán Peninsula. The capital city is George Town on Grand Cayman, which is the most populous of the three islands.


You Might Like
Is international travel allowed? See reopening details for Bahamas, Cayman Islands, more
Here's an update on travel restrictions and opening plans for some of the countries that are most popular with American travelers.
USATODAY.com - Published
Coronavirus fears halt MSC cruise ship, Alitalia flight; Austrian hotel deals with 2 cases
MSC Cruises' Meraviglia was turned away from ports in Jamaica and the Cayman Islands; Alitalia passengers left Africa rather than enter quarantine.
USATODAY.com - Published
EU puts Cayman Islands, others on tax blacklist
4 minutes ago BRUSSELS — The European Union has added four countries and jurisdictions to its blacklist of tax...
WorldNews - Published
EU lists Cayman Islands, Panama as tax havens, spares Turkey
European Union finance ministers added Panama, the Seychelles, the Cayman Islands and Palau to the EU's blacklist of tax havens, while giving Turkey more time to avoid being listed, an EU document said..
Reuters - Published
Magnitude 7.7 earthquake sends bottles crashing to the ground in Cayman Islands
A magnitude 7.7 earthquake brought down a wall of bottles at a grocery story on Grand Cayman.
USATODAY.com - Published
'Did a plane hit?' Big quake shakes Miami and Caribbean, damage minor
A major earthquake struck south of Cuba on Tuesday, sending shockwaves as far as Miami and sparking panic in the Cayman Islands where it ripped open sinkholes, but did not do serious damage to people..
Reuters - Published
Major quake shakes Miami and the Caribbean, tsunami threat passes
A powerful magnitude 7.7 earthquake struck the western Caribbean on Tuesday, triggering evacuations as buildings shook across the Cayman Islands, in Jamaica, and in downtown Miami, but with no initial..
Reuters - Published
Caribbean earthquake of 7.7 triggers tsunami warnings
The 7.7-magnitude quake hit between Jamaica, the Cayman Islands and Cuba, prompting tsunami alerts.
BBC News - Published
Coral dredging: 'It's going to cause irreversible damage'
Cayman Islands campaigners are fighting to stop coral reefs being dredged for bigger cruise liners.
BBC News - Published
Trust Dice Launches New Provably Fair Betting Platform, Bitcoin Casino
Decentralized EOS-based betting game Trust Dice is excited to launch a new provably fair game platform based on EOS — the Trust Dice Bitcoin Casino. 27th September 2019, Cayman Islands – The new..
WorldNews - Published
Grays Athletic: John Turner dies in Cayman Islands boat crash
John Turner, a former director of the Essex club, died when two boats crashed off the Caribbean island.
BBC News - Published
Daily Cryptocurrency Bulletin For Wednesday, July 10, 2019
General News Binance has launched Binance Singapore, a new fiat on-ramp, following Binance Uganda and Binance Jersey. The new exchange enables the trading of crypto in Singapore Dollars. Coinbase is in..
WorldNews - Published
Harvard professor lays out why the conflicts surrounding Jared Kushner 'have only grown more distressing ...
A real estate firm owned in part by Jared Kushner reportedly received $90 million in foreign funding from "an opaque offshore vehicle" after the son-in-law of President Donald Trump began working..
WorldNews - Published