TV Asahi
Japanese television network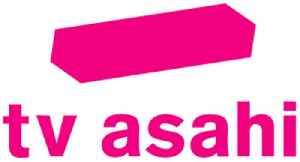 TV Asahi Corporation
, also known as
EX
and
Tele-Asa
, is a Japanese television network with its headquarters in Roppongi, Minato, Tokyo, Japan. The company also owns All-Nippon News Network..
You Might Like
Japan to order self-quarantine for all travelers from Europe - media
The Japanese government will ask all travelers from Europe, including its own citizens, to quarantine themselves for two weeks on arrival, TV Asahi reported on Tuesday.
Reuters - Published
Canada's charter flight heads to Japan to evacuate its citizens on virus-hit cruise ship: TV Asahi
A plane chartered by the Canadian government has left for Japan to evacuate its nationals aboard a virus-hit cruise ship off Yokohama, TV Asahi reported on Tuesday, citing a tweet by Canada's foreign..
Reuters - Published
Passengers on cruise liner docked in Japan test positive for coronavirus - media
Almost a dozen people on a cruise liner at the Japanese port of Yokohama have tested positive for coronavirus, TV Asahi reported on Wednesday, citing the health ministry.
Reuters - Published
Eight french nationals caught in Japanese avalanche, one unconscious: TV Asahi
Eight French nationals were caught up in an avalanche on Japan's northernmost island of Hokkaido, TV Asahi reported on Thursday, with one of them unconscious having suffered a heart attack.
Reuters - Published
Japan PM heading to Middle East as planned, warship dispatch ordered
TOKYO (Reuters) - Japanese Prime Minister Shinzo Abe will go ahead with a planned trip to Saudi Arabia, the United Arab Emirates and Oman from the weekend despite heightened tensions in the Middle..
WorldNews - Published
Search this site and the web: