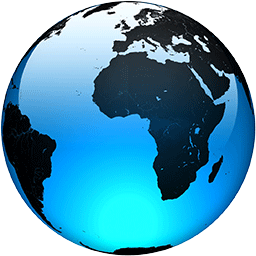 Autocar magazine 23 December double issue - on sale now

Published
This week: bumper issue featuring road test yearbook, Jaguar's 1900bhp electric GT racer, Mustang Mach E driven and more

A fortnight ago, we kicked off the festive season with a bumper Christmas issue, and this week's double issue will carry you into 2021 with a host of features, news and reviews.

The Autocar road test year book is undoubtedly the highlight, but this week's issue also contains ten new first drives, our annual news review and plenty of other tidbits to tide you over the holidays.

Pick up your copy now.

-IN THIS ISSUE-

A 1900bhp EV - that's the blueprint for Jaguar Land Rover's new virtual racer, designed for racing game Gran Turismo but built to scale in real life. It displays themes that will affect future production cars such as the successor to the F-Type, as we discovered with an in-person meeting.

Long-established US tuning company Hennessey has launched its first fully bespoke hypercar, with aims to break the road car speed record, and Chinese EV start-up Xpeng will launch in Europe this month. Toyota also talks about plans to grow its UK line-up with 'halo' models and new SUVs.

Elsewhere in the industry, experts are calling for NCAP-style testing for in-car touchscreen systems - will car makers face a new examination? 

In the Autocar business section, we explore how US president-elect Joe Biden is promising to spark an electric revolution in the American automotive industry, while Jim Holder ponders whether car sharing could kill off traditional driving.

Finally, it's the end of another year, and that means the Autocar end-of-year report, which reveals the car makers that did well in the UK - and which could improve.

Reviews

We kick things off with the Volkswagen Golf R - the new mega-hatch cooks up a tasty 315bhp, pummelled through a chassis set-up with even more tricks to play than before. Will it impress our testers?

Then, we nod to a landmark moment: the Mustang Mach E. As Ford's first bespoke electric car, driven in the UK and wearing a Mustang badge, the EV shoulders high expectations, but does it deliver on them? VW's ID 4 meanwhile, debuts as the marque's first five-seat electric SUV.

Elsewhere, Dacia's Sandero is cheap as chips but that doesn't mean it's not likable, and plug-in hybrid power arrives as part of a facelift for the Peugeot 3008. The BMW M5's move into track territory has enabled the return of the 'comfort flagship' M550i, and the Nissan Navara gains some upgrades for its plush new trim level.

Next, the Ford Fiesta ST Edition brings a Performance Pack and lowered suspension, before VW's swanky new Arteon Shooting Brake arrives in range-topping R-Line form. 

Then it's the turn of the McLaren 620R in the Autocar road test, as a brilliant generation of baby Maccas bows out with GT4-inspired road racer.

-Features-

There has never been a year like this one - for crucial launches, the diversity and quality of cars tested, the shift to electrification, British motorsport successes… and that's before you factor in a global pandemic. We round up the last twelve months with the road test yearbook. Then, onto news, as James Attwood reviews the biggest stories of 2020. 

Next, Autocar's staffers dust off their crystal balls to offer their annual predictions for what will happen the next year, and then round-up some things you should do. 

Finally, how might the past 12 months have unfolded without you-know-what? This week's features round off with a look back at what happened in a parallel universe…

Opinions

All Steve Cropley wants for Christmas is an EV, but from which end of the spectrum is up for debate. Either way, he reckons few will disagree that cars are vital at Christmas, whatever age, size, value and brand. Elsewhere, Matt Prior considers a tough fact: bad news travels fast, and can often prove inextricably durable, especially for car brands. What comes into your head when we say Italian cars and rust?

-Deals-

Finding a fun long-haul car for £1500 requires a bit of risk taking, but you know what they say, advises James Ruppert: no risk, no reward. Meanwhile, the Land Rover Discovery Sport offers a classy, intrepid, family SUV that's just dropped to £13k, as Max Adams reports, while John Evans urges you to consider a used Land Cruiser Amazon: its starting to show its age but still offers an awful lot of off-roader for a reasonable amount of money. 


-Where to buy-

Never miss an issue – subscribe to Autocar magazine today.

Autocar magazine is available through all good newsagents. You can also buy one-off copies of Autocar magazine from Newsstand, delivered to your door the morning after.

Digital copies can be downloaded from Zinio and the Apple iTunes store.
Full Article