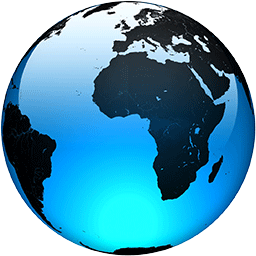 Autocar magazine 31 March - on sale now

Published
This week: Mini's electric expansion, Prodrive desert hypercar exclusive, VW ID 3 road test and much more

Earlier this month Mini announced plans to turn electric-only by the early 2030s - and now Autocar sheds light on the models that will make that transition happen.

Between late 2022 and 2025, the launch of a super-compact three-door electric city car will resurrect the British brand's historical values, while a bigger Countryman crossover and spacious, long-range electric MPV will help it compete with more premium rivals.

We've got all the details in this week's issue.

-Also in this issue-

Prodrive, the Banbury-based race car builder and technology company, has confirmed it has begun developing what it believes will be the world's first 'desert hypercar' based on its Dakar racer - and it expects to have a prototype running by the end of this year.

Elsewhere, Seat will lead the development and production of the Volkswagen Group's long-anticipated entry-level compact electric cars on the new 'MEB-Lite' platform, the first of which are due in 2025, while Bentley and Porsche are backing synthetic fuels.

Skoda will solidify its position as the Volkswagen Group's most value-focused brand by ushering in new entry-level versions of its existing models, as well as an affordable electric car to sit beneath the new Enyaq iV SUV. Lexus also showcased its own electric ambitions with the radical LF-Z Electrified concept.

Meanwhile, Kia has introduced a 577bhp four-wheel-drive flagship version of its EV6 EV as Mercedes-AMG has revealed details of its two new 'E Performance' plug-in hybrid drivetrains.

In the Autocar Business section, we explore how DS is aiming to attract new customers by giving them a luxury-product experience, and Jim Holder celebrates Volkswagen's financial performance in the wake of Covid.

Reviews

Hyundai's first hot hatch, the i30 N, put up an admirable fight against the Volkswagen Golf GTI, and the i20 N promises to be just as good in the category below - we see if it delivers in the first of this week's reviews.

Then, we consider the new Highlander, which Toyota is backing to buck the trend of large hybrid SUVs being of the plug-in variety, and the VW Tourareg R to find out if, as Wolfsburg stretches its R badge in all directions, a PHEV large SUV might be a bridge too far.

The Volvo XC40 P8 is Volvo's first salvo in EV territory and impresses in right-hand drive guise. Meanwhile, revisions to Mazda's pioneering compression-ignition petrol engine are successful in the CX-30 and the Kia Sorento displays dynamic fitness in PHEV form.

Finally, Volkswagen's bid to move the needle on EV ownership - the mighty ID 3 - steps up to the Autocar road test.

Features

With the rise of the SUV inevitably came the genesis of the sporty SUV. Are these cars now mature enough that enthusiasts can enjoy them with no caveats? James Disdale finds out by sampling the extremities of the class.

Elsewhere, John Evans investigates whether or not smart motorways live up to their name and Hilton Holloway looks back on the past two decades of Mini design and engineering excellence with those who have been there to witness every chapter.

A year stuck at home has given us all the opportunity to reflect of what's really important and fully appreciate the loved ones we've been separated from. So here, to cap off this week's features section, they are: the cars our writers have been yearning for since lockdown began.

Opinions

Steve Cropley got his first proper chance to bond with the new Land Rover Defender last week and, as you'd expect, can be coloured impressed with the creamy torque and accurate steering offered by the model's D250 diesel guise and mourned the death of the Mondeo. Matt Prior, meanwhile, is considering his dream three car garage.

-Deals-

With a budget of £20,000, the used car world is your oyster, says James Ruppert. Caterhams and Type R Honda Civics are both within range. John Evans would point you in the direction of a nearly new Vauxhall Insignia - just about the only thing it lacks is a premium badge - and a much older, but equally winning, used Mercedes A-Class.

-Where to buy-

Never miss an issue – subscribe to Autocar magazine today.

Autocar magazine is available through all good newsagents. You can also buy one-off copies of Autocar magazine from Newsstand, delivered to your door the morning after.

Digital copies can be downloaded from Zinio and the Apple iTunes store.
Full Article