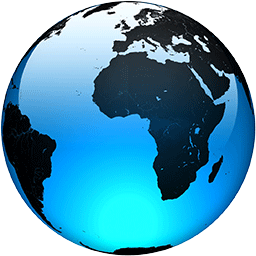 Autocar magazine 19 May - on sale now

Published
This week: Next-gen BMW M2 scooped, Lambo's first battery-electric vehicle confirmed, Mini Convertible road test and much more

The second-generation BMW M2 will have even stronger performance and deliver greater versatility than the well-received current model.

According to BMW insiders, the new M2 will be comprehensively re-engineered by the time it reaches UK showrooms at the end of 2022, with a new engine in multiple states of tune, new gearbox and overhauled platform.

We've got exclusive details of M Division's baby, only in this week's Autocar.

-Also in this issue-

Lamborghini revealed its new business plan this week, confirming it will launch its first battery-electric vehicle by the end of the decade, after introducing plug-in hybrid powertrains to all three of its current model lines within the next three years.

Elsewhere, heavy machinery maker JCB has announced a hydrogen-fuelled piston engine that emits no CO2 and which it believes can help the transport industry achieve the UK government's zero-emissions target quicker than any existing solutions. Genesis is lining up an Audi A4 Avant rival, arriving soon after the Korean brand's European launch.

The launch of the Ineos Grenadier, the rugged new off-roader being developed by Sir Jim Ratcliffe's firm, has been delayed until next year, and the boss of newly formed car giant Stellantis has suggested that all-out electrification may not be the best way of lowering the automotive industry's emissions.

In the Autocar Business section, we ask key industry figures how current trends are informing the direction of travel, and Jim Holder explores how a shortage of chips is hitting car makers especially hard.

Reviews

Alfa Romeo turned its superb Giulia compact saloon into a Ferrari-blooded AMG-beater for the Quadrifoglio. Now it has taken it a step further – and then another. We see if the Giulia GTAm delivers.

Then, we consider the new Ford S-Max, which swings lower than SUV chariots and now has a hybrid powertrain, and the Land Rover Discovery Sport's latest PHEV variant. And does an extra 231 litres of boot space make a difference to the Volkswagen Golf Estate?

Finally, the Mini Convertible returns to face the road testers in revised, third-generation form. We report on a nip and tuck, new tech and a sleeker look.

Features

Torque vectoring is a fascinating technology that enables today's all-wheel drive hot hatches to power oversteer like proper sports cars. For the first of this week's features, Richard Lane heads to a skidpan to investigate the various methods and outcomes.

Elsewhere, Quartermaster Steve Cropley challenged up-and-coming automotive designers to create a Bond car for 2030. Did they pay attention?

Did you know thousands of used cars are being advertised as never having been written off when the opposite is true, due to inconsistencies within insurance databases? We investigate.

Opinions

Steve Cropley feels sorry for modern car designers, who must find the task of doing something to match the magnificently unconstrained icons of yesteryear incredibly tough. Later, he spies an Audi TT quattro and reflects on how cars age, then wonders whether autonomous cars will have a future in motoring. Matt Prior, meanwhile, reflects on the news that Lotus is apparently open to selling its Elise line.

-Deals-

Small diesel cars can be astonishingly cheap – to buy and run - says James Ruppert. This week's standouts include a 2013 Fiesta for £6500. Prices look low now but, as John Evans explains, even lower ones are on the way for the BMW 7 Series - it's the star of our nearly new guide. Buyers wanting someone with a little bit more vintage could consider a Volvo C70.

-Where to buy-

Never miss an issue – subscribe to Autocar magazine today.

Autocar magazine is available through all good newsagents. You can also buy one-off copies of Autocar magazine from Newsstand, delivered to your door the morning after.

Digital copies can be downloaded from Zinio and the Apple iTunes store.
Full Article