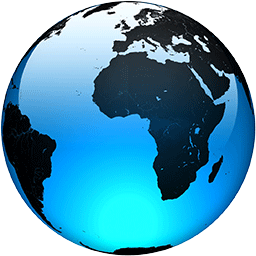 New Lamborghini Countach: epic UK road trip in reborn icon

Published
Looks are part-1970s, part spaceship

A Countach calls for a coast-to-coast dash, so here's our northern take on the Cannonball Run

The risky thing about making any reboot is getting it wrong – screwing it up so badly that you tarnish what everybody remembers they love about the original.

And so to the Lamborghini Countach. A car whose name in Italian roughly translates as 'crikey, look at that!', and quite rightly.

The original Countach of 1974, Lamborghini's second mid-engined supercar, was one of the defining cars of the late 20th century. If you had been asked in the '70s, '80s or even '90s to describe what a supercar was, you would have been explaining rakish looks, latent aggression, a low roof, that the engine was probably in the middle and had at least eight but probably 12 cylinders and that the top speed started with a two or T thereabouts. You would have been describing a Countach.

So famous is it that as recently as last year, one was inducted into America's National Historic Vehicle Register, effectively a Hall of Fame for vehicles that define America, which includes only 30 cars. Specifically, it was Countach chassis number 1121112, a 1979 LP400S in black with spoilers front and rear, as used in the film The Cannonball Run. Starring Burt Reynolds and anyone else who was famous in 1981, it was a fictional story but inspired by real events, illegal 1970s races "from sea to shining sea", from the east of the US to the west.

The film didn't universally go down well. Celebrated critic Roger Ebert said it was "an abdication of artistic responsibility at the lowest possible level of ambition. In other words, they didn't even care enough to make a good lousy movie." Well, fine, mate, but, you know… critics. Audiences thought differently and it made a shedload of money.

So here to revive it (of a fashion) are me and photographer Luc Lacey, in an east-to-west dash of Britain on its own Route 66, the A66. And we're in another evocation: the new Countach, a mid-engined V12 supercar with a 221mph top speed, of which Lamborghini is going to make just 112 examples.

What do people think of it? The answer depends on who you ask.

The Countach's form "can hardly be improved, but some details can be developed, keeping the basic concept intact", says Stephen Bayley, co-founder of London's Design Museum. On seeing the new car and the original together, he says: "Fifty years of history face to face and icons of their time, whose distinctive style and extraordinary performance have earned them their place in the automotive elite."

Compare and contrast with the original Countach's designer: "Marcello Gandini would like to reaffirm that he had no role in this operation and, as the author of the original design from 1971, would like to clarify that the makeover doesn't reflect his spirit and his vision – a spirit of innovation and breaking the mould, which in his opinion is totally absent in this new design."

Honestly, I'm not sure how much of a Lamborghini thing this is to do. Its conventional thinking is to look forward, rather than backwards. This is a company that has made race-inspired special editions; the Lamborghini Sesto Elemento, a 999kg lightweight 20-off run previewing the Lamborghini Huracán; the Lamborghini Terzo Millennio concept, featuring supercapacitors developed with the Massachusetts Institute of Technology; and the Lamborghini Sián FKP 37, its supercapacitor-running first production hybrid. But here we are.

There are, beyond the cues that send it back to the '70s, forward-looking elements to this Countach. It is, to an extent, a Lamborghini Aventador/Sián underneath, having both the 769bhp 6.5-litre V12 engine that marks out the last of the Aventadors, recently retired, and the Sián's supercapacitor technology, which adds 34bhp via a 48V electric motor in the gearbox.

I don't know how I feel about the looks. There's no denying the drama or the purity of the single sweep from front to rear. Or does it look like a kit car that somebody tried to make look a bit like a Countach, a bit like an Aventador? If we had never seen a Countach or an Aventador before, would it stand up on its own?

Then I open the engine cover and decide that I don't really care anyway. In here lives the V12 with gold crackle-finished airboxes and with the firing order written on it. Nobody else does engine drama quite like this. And behind it are two hurdy great coilovers, so I'm going to stop worrying about it and start driving it.

From sea to shining sea – North Sea to Irish Sea – is our take on the Cannonball Run. A coast-to-coast hack with a rather less star-studded cast, fewer moustaches and, well, somewhat less than 3000 miles to it, too. Take no detours and it's 120 miles in two and a half hours. But to give it its due, it's also quite pleasant.

We start in Redcar, just south of Middlesbrough. It's an industrial area that maybe lacks the romance of Seahouses or Alnmouth up in Northumberland, but as Lacey shoots detail pictures in a sweet fishing boat park, I'm fairly charmed.

Those taken, the Lamborghini swiftly fires to an angry but smooth brap, then edges carefully out onto the not-very-mean streets of Redcar. Visibility isn't great, the ride isn't compliant and the gearchange isn't smooth. It's not made for towns.

The UK's version of Route 66, the A66 (a few establishments on the route make a thing of it as a place to get your kicks) starts about three junctions away from the coast. Before long, we're on a dual carriageway on the south side of the River Tees and I can kid myself that there's a road trip feel to it as truck wheel lugs spin around at head height as we pass and we leave the early light behind us.

The Cannonball Run's opening scenes are all of the Countach, being variously pursued by police. I'm not expecting quite the same today, but this Countach is running an Italian prototype numberplate made up in UK style (because the original card one got so wet and grotty that they had to take it off and put it in the boot). I'm told that it's entirely legal, but the lack of a front plate could take a little explaining. Shall we make a dash for it if blue lights show up behind us? No. No, we shan't.

We wouldn't get far without being noticed. People's modus operandi is to overtake the Countach, pull back in, grab a camera and ease off so that we end up repassing them, with them hoping that we make some noise. It would be rude not to – and this car does make a noise.

The Aventador engine is a different unit with a different firing order to Lamborghini's long-lived first-generation V12 from the original Countach, but it still offers drama like little else. There's an astonishing throttle response, a rev limit pushing 9000rpm and a glorious wail when you get up there. Yes, it's antisocial and, yes, for every passenger holding a smartphone to the window, there will be 10 who think you're a bit of a knob, and they might be right. But for this engine, I couldn't care less.

Ditto the looks and the whole retro idea: with this engine, Homer Simpson could design the outside and I wouldn't give a monkey's.

Besides, off route for a while (sorry if that's cheating), it's genuinely good at times. We spear off of the A66 and onto moorland roads. The steering is precise and the firmness of the ride becomes great body control.

Select Sport from the several driving modes and the engine is amplified, cracking and burbling on the overrun but you've got to be in a low gear to get much out of it.

I would love it scaled down. In a way, the whole thing – weight, capacity, wheel size, width and, yes, power – is too much. But I guess that's part of the charm. The Lamborghini way. Going out of fashion in a blaze of glory.

The Cannonball Run as an idea is similarly unfashionable. Some still make coast-to-coast runs in discreet fast cars with massive fuel tanks, support crews, spotters and people to pay for their fuel to save time and only talk about it afterwards. But they don't use Lamborghinis. Today, a dramatic, highly publicised coast-to-coast dash is one where you spend as little time as possible charging an EV.

I get back on track towards Workington, a seaside town where a new Countach looks just as out of place as in Redcar. The A66 abruptly ends at a set of traffic lights in the town centre, and as I wait at them, staff at a restaurant point and mouth what I take to be various English translations of 'Countach', some of which might even be complimentary.

There's rumour of a Cannonball Run film remake. I suspect that I wouldn't complain if it were just a 90-minute car chase. They could put the new Countach in it, certainly, or whatever V12 hybrid replaces the Aventador. But either way, a car by Lamborghini: one manufacturer gloriously unashamed to stand shouting at the coming of the tide.

*A66 and all that*

A cannonball route runs from a garage in New York to a hotel in Redondo Beach, California, but if you're going as fast as possible, you're unlikely to use any of Route 66. It's around 2900 miles, depending on the route. The record is 25hr 39min. As a way across Britain, the A66 is very effective, pretty and short. It's more like 2hr 39min if you want.

*Other retro revivals*

*Dodge Dart*

The Dart was a sometimes weird-looking, sometimes muscle car saloon in all kinds of sizes in the US from 1959 to 1976. It got a reprise in 2014 as a rakish saloon, made in China, where it also sold as a Fiat.

*Fiat 500*

There have always been little Fiats, but 2007's 500 did the Countach thing of looking as much like the old one as possible. It has gone on to be almost as well loved and is still in production after 15 years.

*Nissan Pulsar*

We stopped using the Pulsar name in Europe and moved onto the Cherry, but Nissan's small car has been around since 1978. A reboot came to Europe in 2014 in the form of a dull, fleet-friendly hatchback.

*Opel GT*

A front-engined, rear-driven coupé in 1968-1973 form, the Speedster returned in 2007 in a GM sports car push. Also called the Saturn Sky and related to the Pontiac Solstice. Just 7500 were built.

*Vauxhall Viva*

The 1963-1979 Viva was a popular small family car, with more than 1.5 million examples made over 16 years. The reboot? Hmm. Basically a rebadged Chevrolet Spark, called the Opel Karl in the rest of Europe.
Full Article