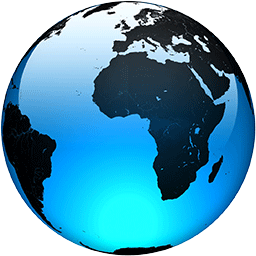 Car haulage firms find opportunity amid industry challenges

Published
Moving used cars keeps the haulage sector busy, says Nick Deal

Flexibility has proven key in an era of driver shortages and car production slumps

If you think driving a car transporter looks difficult, then spare a thought for the people running the business. Unpredictable demand, driver shortages and rising costs are among the challenges facing a sector still adjusting to Brexit and grappling with the after-effects of the Covid pandemic. 

Amid the turmoil, BCA Automotive, a major operator, took the industry by surprise last summer when it swooped on rival haulier ECM, buying it for an undisclosed sum. The purchase, the latest in a series of sector-wide acquisitions and consolidations, boosted BCA's 1000-strong transporter fleet to around 1500 units, making it the UK's largest. The move rocked a sector desperate for normality to return. 

The business of moving vehicles around the country is an essential part of the automotive economy. The most conspicuous method is the twin-deck, 12-vehicle car transporter but there are others, including single-car trailers and flatbed trucks. Below these are trade-plate drivers delivering single cars. 

New car registrations have started to show signs of life in recent weeks but it's the demand for used cars that counts, says Nick Deal, secretary of the Car Transporters Group at the Road Haulage Association (RHA). "New car movements are still a part of operators' business but it's demand from dealers and especially auction companies to move and distribute used cars that keeps the sector busy." 

However, it would be busier still were it not for the driver shortages affecting the industry. "Brexit discouraged many foreign drivers from returning after Covid, while those who might have moved over to transporters from general trucking have been put off by the UK's long border queues, truck containment operations and the fall in the pound that has made life more expensive," says Deal.

Driver salaries have increased, he says, but so have those for non-driver jobs elsewhere. "It's true that low wages were causing drivers to leave the industry but now they're catching up. However, employers are competing with other sectors that are now paying at least as much."

High fuel prices are another challenge. They've eased in recent weeks but it's their volatility that causes operators a headache, with price uncertainty making the business of budgeting jobs extremely difficult.

One solution, says Deal, is for customers to pay higher delivery charges. "Car makers, especially, need to pay more for vehicle transport. At present, they're screwing operators down on price."

While the secretary of the RHA's Car Transporters Group is encouraged by November's rise in new car registrations, he's concerned about a particular contributor to that success – electric cars. "EVs are not only larger but also around 500kg heavier than the equivalent petrol car. As a result, fewer can be carried on a transporter. It's another pressure on operator margins that we expect will intensify in 2023." 

EVs may be a challenge for transporter companies but for those delivering smaller loads and single vehicles they're an opportunity, claims Nick Chadaway, managing director of DMN Logistics. "We specialise in delivering and handing over EVs to customers where other operators shy away from them," he says.

The firm employs 125 drivers making 50,000 driven deliveries a year. For multi-car deliveries, it has 10 small transporters. "Around 25% of our business is direct-to-customer and it's increasing. Naturally, much of it involves handing the vehicle over but all our drivers are product trained."

Meanwhile, the company has seen an increase in vehicle collections for car-buying services such as Motorway. "We're a company's eyes on the ground who inspect the cars before buyers pay for them, and if all is well, we deliver them, too." 

Despite his upbeat assessment, the boss of DMN Logistics is aware of the problems besetting the logistics sector. Chadaway says: "Driver recruitment and retention is a big issue, as also, of course, is rising costs. One solution is dynamic pricing. For example, if a customer has an agreed fuel-inclusive rate, we vary their charging by the week based on what the market is doing."

While auction companies and other large customers continue to underpin the sector, Chadaway says he's noticed how transport companies are beginning to question the value of their business. "Suppliers in the vehicle movement industry are realising the low prices being demanded by these platforms are not a sustainable form of business. Platforms like these are great when logistics supply outweighs demand, but when the opposite is true, price-driven platforms must alter their approach to match the market forces."

Clearly, those forces assailing the vehicle transport sector are powerful but it seems that for those prepared to look hard enough, there are opportunities among the challenges.
Full Article