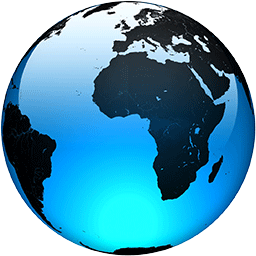 First drive: Hyundai Caspar

Published
The Hyundai Casper was launched last year as the smallest car the firm offers

We cross over to the other side of the world to meet the friendly Casper mini car

Meet Casper. Casper is your new friend and, well, he's a bit of a cheeky character. Okay, yes, Casper is just a car, but Hyundai has created a whole backstory filled with mention of 'character' and 'personality' to explain how he – sorry, it – will appeal to young urban buyers, so let's just roll with it. Besides, Casper really is quite adorable.

The Hyundai Casper was launched last year as the smallest car the firm offers in its gargantuan domestic Korean line-up and is best described as a crossover version of the Hyundai i10 city car. It uses the same platform (also shared with the Kia Picanto), but at 3595mm long is actually 100mm shorter than its sibling. It's narrower too, although predictably higher.

Hyundai designer Simon Loasby describes the Casper as "combining the character of a Fiat 500 and a Jeep" – and it's certainly more befitting of that description than the Fiat 500X, a car that actually is a mix of a 500 and a Jeep. It's distinctive too, with split front headlights, a sleek rear LED light panel and even a smiley face moulded into the C-pillar. Casper likes to smile, it seems.

The interior perhaps isn't quite as slick, with designers unable to hide the relatively cheap plastics and basic materials. But there are some dynamic flashes on the trim and a decent infotainment screen, even if it does look slightly ungainly poking out the top of the dashboard.

The Casper isn't just a beefed-up hatchback like, say, the Toyota Aygo X but a 'proper' crossover – and its small size is to meet Korea's 'light car' class. There certainly isn't much like it in the UK, save for perhaps the Suzuki Ignis. And, yes, you can't buy a Casper in the UK. But why? After all, the Brits and other Europeans love small cars, and crossovers are hugely popular.

It's not like Hyundai has abandoned the city car market, unlike many rivals. The Hyundai i10 and its Kia Picanto sibling are the only two proper examples left in the UK market, and Hyundai has shown laudable commitment to the class.

One reason the Casper isn't offered in the UK is revealed somewhat when you get behind the wheel. Because its cuteness and charm can't hide the fact that it's hardly the most refined thing going. It's offered with a choice of 1.0-litre engines, and in Korean spec it won't win any awards for refinement – even with our top-spec test car featuring the T-GDi turbo engine. Casper might be friendly, but at speed he's a bit of a whiner.

Still, the Casper's charm does hold up. Once you've adjusted to the slightly unrefined powertrain and reached a decent speed, it retains its pace reasonably well and has that enjoyable small car pep that comes from positive handling and a short wheelbase. It lacks the finesse, polish and plentiful kit of the European-spec i10, but then the cheapest Casper in Korea costs roughly £8665. The entry-level i10 in the UK costs £14,995.

It's got some neat features, too. Remove the headrests and the front and back seats both fold flat, effectively turning the entire interior into a flat bed. Loasby claims Casper owners use it to sleep in when going camping. How hashtag lifestyle.

The issues with bringing the Casper to Europe are the same reason so many car firms have turned away from small cars in recent years: safety regulations, Euro 7 emissions regulations and so on. Basically, it's hard to make small cars profitable. The cost of all the kit the Casper would most likely need in Europe would probably push it beyond the reach of its intended target audience.

In Korea, its target audience is more youthful than that of many other Hyundai models, which explains why the Casper is only sold online. And this brings us to another reason we don't get the model: it's really popular in Korea.

The country's car market is unusually broad, a melting pot of American- and Chinese-influenced saloons with European-influenced hatchbacks and SUVs. Electric cars, denoted in Korea by a light blue numberplate, are still relatively rare. And as the de facto national car firm, Hyundai straddles all of it – and the Casper is the model it's using to capture young city dwellers.

Spend any time in traffic in Seoul – and if you've spent any time in Seoul, you've spent time in traffic – and you'll see a significant number of Caspers on the road. The diminutive size, modern styling and neat LED lighting help it to stand out, and there's not much else like it. The only real class rivals come from within the Hyundai Motor Group, with the Kia Morning (née Picanto) and Ray, an even boxier crossover built on the same platform.

Undoubtedly, the Casper feels more at home in urban traffic than larger crossovers do, and it's a cinch to place on busy roads. But just as you're picturing it threading through London traffic, you press the accelerator and hear the whine of the slightly rough three-cylinder petrol engine.

But there is hope, with suggestions of an electric reworking potentially reaching Europe. Priced right, that could be an absolute smash hit. After all, in an era when the future of the city car is at risk, the Casper is a reminder of how adorably fun they can be. Sadly, for now, we'll have to wait for a chance to make firm friends with Casper.

*Three other Korean cars we'd like on UK roads*

*Hyundai Staria *

The Staria's styling may be super-modern, but strip that away and you're left with a Volkswagen Multivan-rivalling van-based MPV that drives very much like a van. You can get a camper version with a built-in kitchen, mind.

*Hyundai Porest*

Speaking of campers, Hyundai also offers a proper van-based camper. It's based on the Porter truck – Porest is a portmanteau of Porter and rest, apparently – and features a built-in kitchen and three separate sleeping areas.

*Kia Ray *

Kia's long-running model is similar in overall dimensions to the Casper, but takes the form of an even boxier minivan, with a sliding door on the passenger side. It's offered with petrol or LPG powertrains, and in 2011 spawned an electric variant – Kia's first-ever production EV.
Full Article