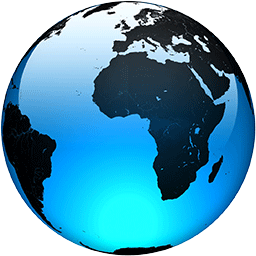 New Mexico governor urged to take stand against nuclear plan

Published
ALBUQUERQUE, N.M. (AP) — Environmentalists and other watchdog groups want New Mexico Gov. Michelle Lujan Grisham to create a government agency that would be tasked with keeping the state from becoming a permanent dumping ground for spent nuclear fuel and other high-level waste.

Dozens of groups sent a letter Friday to the Democratic governor. They pointed to Nevada's past success in mothballing the once-proposed Yucca Mountain waste repository project in that state and asked the governor to consider similar measures to protect New Mexico.

"New Mexico's people and our environment deserve better treatment than a plan offering millions of years of a public health menace from radioactive waste spreading into our soil, air, water and rivers," the letter states. "Please consider what more aggressive steps can be taken to defeat the Holtec plan."

New Jersey-based Holtec is seeking a 40-year license from the federal Nuclear Regulatory Commission to build what it has described as a state-of-the-art complex near Carlsbad. Company executives have said the project is needed because the federal government has yet to find a permanent solution for dealing with the tons of spent fuel building up at commercial nuclear power plants around the U.S.

The first phase of the project calls for storing up to 8,680 metric tons of uranium, which would be packed into 500 canisters. Future expansion could make room for as many as 10,000 canisters of spent nuclear fuel.

Holtec has said the site in New Mexico — about 35 miles (56 kilometers) from Carlsbad — is remote and geologically stable. The company also has said the four-layer casks that would hold the spent fuel would be made of steel and lead and transported on a guarded train.

State officials in comments recently submitted to federal regulators opposed a preliminary...
Full Article