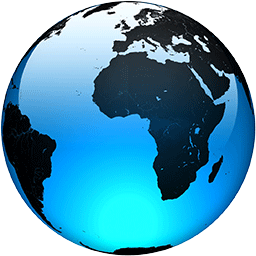 Satellite images show first ship out of Ukraine in Syria

Published
DUBAI, United Arab Emirates (AP) — The first shipment of grain to leave Ukraine under a wartime deal appears to have ended up in Syria — even as Damascus remains a close ally of Moscow, satellite images analyzed Tuesday by The Associated Press show.

The arrival of the cargo ship Razoni in Syria comes after the government in Kyiv praised the ship's initial departure from the port of Odesa as a sign that Ukraine could safely ship out its barley, corn, sunflower oil and wheat to a hungry world where global food prices have spiked in part due to the war.

But its arrival in Syria's port of Tartus shows how complicated and murky international trade and shipping can be. Syria has already received Ukrainian grain taken from Russian-occupied territory amid Moscow's war on Kyiv.

Images from Planet Labs PBC analyzed by the AP showed the Sierra Leone-flagged Razoni at port just before 11 a.m. Monday. The vessel was just next to the port's grain silos, key to supplying wheat to the nation.

Data from the Razoni's Automatic Identification System tracker shows it had been turned off since Friday, when it was just off the coast of Cyprus, according to ship-tracking website MarineTraffic.com. Ships are supposed to keep their AIS trackers on, but vessels wanting to hide their movements often turn theirs off. Those heading to Syrian ports routinely do so.

The Razoni could be identified in the satellite image by its color, length and width, as well as the four large white cranes on its deck. Samir Madani, co-founder of the oil-shipment website TankerTrackers.com and an expert on following ships via satellite images, similarly identified the vessel from the image.

The Financial Times first reported on the satellite image.

The Razoni, loaded with 26,000 tons of corn, left Odesa on Aug. 1. The cargo ship...
Full Article