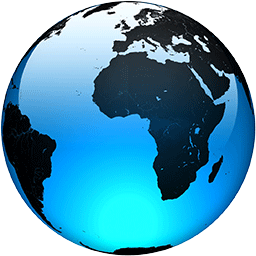 EXPLAINER: Russia's war, climate among vexing issues at G-20

Published
NUSA DUA, Indonesia (AP) — President Joe Biden and other leaders of the Group of 20 top economies will have the chance to discuss the world's most pressing problems at their summit in Bali, Indonesia.

Their talks begin Tuesday under the hopeful theme of "recover together, recover stronger" after the COVID-19 pandemic and its economic consequences. But tensions over Russia's invasion of Ukraine have complicated host Indonesia's efforts to build consensus to tackle climate change, improve food security, build stronger health systems and navigate through the perilous task of taming inflation while trying to steer clear of recessions.

Some details about the group and this week's summit:

WHAT IS THE G-20?

The forum of 19 of the largest national economies and the European Union was formed to encourage cooperation and coordination on global issues such financial stability, climate change and sustainable economic growth. G-20 members include both industrialized and developing nations and account for 80% of the world's economic activity and two-thirds of the world's population. The member nations are Argentina, Australia, Brazil, Canada, China, France, Germany, India, Indonesia, Italy, Japan, South Korea, Mexico, Russia, Saudi Arabia, South Africa, Turkey, the United Kingdom and the United States. All of their leaders are expected to attend except Russian President Vladimir Putin, who sent Foreign Minister Sergei Lavrov in his stead. The non-members invited to the meeting include Ukrainian President Volodymyr Zelenskyy, who is expected to participate online.

UKRAINE AND RUSSIA

As host, Indonesia's President Joko Widodo has tried to bridge rifts within the G-20 over the war in Ukraine. A key issue hanging over the meeting is whether Russia will agree to extend the U.N. Black Sea Grain Initiative, which is up...
Full Article