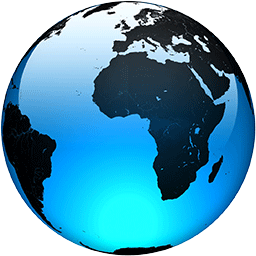 Lavrov blames West for no Ukraine talks, defends navy drills

Published
PRETORIA, South Africa (AP) — Russia was willing to negotiate with Ukraine in the early months of the war, but the United States and other Western nations advised Kyiv against holding talks, Moscow's top diplomat said Monday.

Russian Foreign Minister Sergey Lavrov's remarks on a visit to South Africa were similar to those made last year by President Vladimir Putin. The U.S. and other Western nations have said that Russia isn't serious about hammering out a deal to end the nearly year-long war, which began on Feb. 24.

"It is well known that we supported the proposal of the Ukrainian side to negotiate early in the special military operation and by the end of March, the two delegations agreed on the principle to settle this conflict," Lavrov said.

"It is well known and was published openly that our American, British, and some European colleagues told Ukraine that it is too early to deal, and the arrangement which was almost agreed was never revisited by the Kyiv regime."

Russia has repeatedly rejected Ukrainian and Western demands that it withdraw completely from Ukraine as a condition for any negotiations. U.S. President Joe Biden has indicated he would be willing to talk with Putin, if the Russian leader demonstrated that he seriously wanted to end the invasion.

Lavrov is in Pretoria for talks with South African counterpart Naledi Pandor as Russia pushes to strengthen ties with Africa's most developed country and an historical ally amid the ongoing conflict in Ukraine.

South Africa was seen as the most significant of several African nations to take a neutral stance on the war and refuse to condemn Russia's invasion — to the disappointment of the U.S. and other Western partners who also view South Africa as pivotal to their plans to build relationships in Africa.

Lavrov met with Pandor in the South...
Full Article