GAME NIGHT
Dir: John Francis Daley and Jonathan Goldstein
Starring Jason Bateman, Rachel McAdams, Billy Magnussen, Sharon Horgan, Lamorne Morris, Kylie Bunbury, Jesse Plemons, Michael C Hall, Kyle Chandler





4.5 STARS (out of 5)
Getting comedy right in this day and age is more difficult than you'd imagine. Is this because we're refining our tastes as to what's funny and what isn't? Hardly – many people, myself included, would argue that comedy is becoming more and more straightforward – you only have to look at a sea of low-level hitters over the past few years to see just how much we're crying out for innovation in comedic cinema. Poor, mean spirited attempts at being funny such as last year's appalling Fist Fight fail to appeal not only thanks to weak writing and jokes, but also thanks to a lack of enthusiasm on behalf of the cast. Thankfully, Game Night is a massive relief for anyone expecting a lazy, run-of-the-mill comedy that occasionally gets a bit goofy or which throws out the same awkward jokes with bad timing once in a while. Its large ensemble TV cast really helps here – but there's more to it than just good casting.
Game Night surrounds the lives of Max (Bateman) and Annie (McAdams), who regularly host a – you guessed it – game night with their friends each weekend, boasting charades, Pictionary and more besides. The ensemble has changed over the years- most notably with creepy police officer Gary (Plemons) finding himself out of the loop thanks to a messy divorce. However, game night looks to be shaken up as Max's charismatic and overbearing brother Brooks (Chandler) emerges to host his own take on things – a murder mystery evening with a big prize. However, things really spiral out of control when it appears that a kidnapping setup everyone thinks is part of the game turns out to be something else entirely – and that's when things get bizarre.


Game Night (Warner Bros.)
Game Night is a breath of fresh air thanks to its creativity and its pacing. There are moments of genuine intrigue that you wouldn't find in your run-of-the-mill comedy elsewhere – and more than a few spots which were genuinely unexpected. This is a story that spirals out of control, much like both versions of Death At a Funeral and Rat Race – but not often in ways you'd anticipate. The characters here bounce off of each other fantastically, with very little in the way of stereotyping or bland development on offer, rather focusing instead on how the characters would respond to an increasingly bizarre set of circumstances. Circumstance-based comedy, focusing on situations rather than characters, is fairly rare when you think about it – and, likewise with 2016's The Nice Guys, Game Night knocks black comedy out of the park here without it getting too grisly nor too bleak.
What's also interesting is that there were few moments for me – at all – where jokes simply didn't land. We all have different senses of humour, of course – but the comedy here is astute, well-written, and – thankfully – never milked. If the moment doesn't call for a joke, there isn't one. When a joke is needed, it's written and delivered well. It's overall a very pleasing watch – the characters are likeable, even the ones who are a little bit on the shady side – and with so much focus on their journey through the most bizarre game night of their lives and so little on their development, I think the film actually thrives. Character development is essential for many movies, but here – we're in it just for the ride, and the pacing more than straps you in for it.
Game Night - Official Trailer (Warner Bros. Pictures)
The movie does start to move in a direction I personally wasn't keen on around the second act – where it seems that the main characters could well end up thinking that everything is just a game for the whole of the runtime – but thankfully, this is reverted fairly quickly and everything breathes a huge sigh of relief. A criticism I have to level at the movie is that it does lean a little too much on some tropes, and that on the whole, while it certainly offers plenty of strange twists and turns, I feel it could have upped the ante even further, gone more left field, and it would still have succeeded as brilliantly watchable. As such, it does still rather feel like it fits in with the current mould of Hollywood comedies, though thankfully without the painful smugness and mean spirit that can pervade much of its lesser output.
Game Night is massively enjoyable and will appeal to anyone with a little bit of a taste for dark humour – while it is undeniably black in places, things never get maudlin or distressing – and bolstered by a great cast and incredible pacing, this is my first big surprise of 2018. Game Night is fantastic – and it's well worth the price of admission for the awkward, comically sinister performance put in by Jesse Plemons as the love-spurned neighbour alone.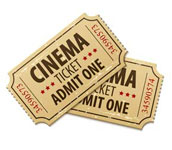 » See more of Graham's Movie Reviews