A QUIET PLACE
Dir: John Krasinski
Starring Emily Blunt, John Krasinski, Millicent Simmonds, Noah Jupe





4 STARS (out of 5)
If you've heard of John Krasinski before it's likely for good reason – while he's been in a fair number of projects in front of the camera, A Quiet Place marks what looks to be his breakout hit as a director. Many people will know him as Jim from TV sitcom The Office – but now, it seems, many more will hopefully know him as a director who is willing to push the envelope, all the while keeping a sharp focus on tropes that need to be in play. For the most part, A Quiet Place definitely does everything it needs to – deserving of its incredible Rotten Tomatoes score, though perhaps not the 'movie of the year' or 'game changer' accolades that some critics could have you believe.
Earth has seemingly been ravaged by unknown beings from another world – Krasinski and Blunt are parents raising their growing family in a backwoods estate far removed from what looks like any semblance of society. The monsters that have penned them in seem indestructible – and after years of research and what has seemed to be several nations falling to these creatures, it's been discovered that they track people by the slightest of sounds – leading this particular family to operate in complete silence. The father has been working on a hearing aid for his deaf daughter for years – all the while helping the family communicate in sign language and otherwise abject silence to avoid arousing the interest of any monsters. With the mother due to give birth any day, there's going to be plenty of noise on the horizon – altogether plunging what should be a happy set up and occasion into complete and utter dread.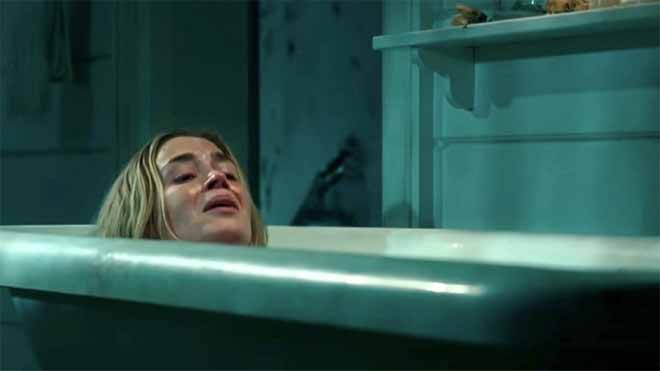 A Quiet Place (Paramount Pictures)
I have to firstly praise this movie for making American Sign Language the main language that is used throughout the runtime. While there are moments where characters talk, the film is at its most effective and most engaging when they are communicating via ASL – not only because one of their number cannot hear, but also because daring to speak at all could send a rogue alien scuttling into their midst. This is certainly a concept film – at its core – but it's one which has had plenty of thought and reasoning applied. For every moment where your typical horror movie family would make a grave mistake, there are two or three more expertly-executed ways in which they are prepared. Having experienced a grave tragedy some years before, this is to be expected – and while the characters do certainly make mistakes as the movie goes on, we empathise with them.
A Quiet Place is a difficult film to watch not only for the jump scares (which, for once, are brilliantly executed and, I believe, wholly necessary to the movie's effectiveness), but also for the sheer silence that surrounds it. This is not a movie to cavalierly munch popcorn through – the sheer frozen silence makes the tensest parts of the screenplay really pack a punch. Interestingly, however, when there is noise, it is intense – walls of sounds really box you in – offering a stark contrast between the scenes of absolute quiet, and dread, and those moments where sound is coming at you from all directions. For cinema snackers, however, these moments of noise do also provide you with room to finally slurp that drink without fear of reproach!
What works well here is, of course, chemistry – and the pacing hardly plods – this is a fairly short movie, all being said, and one of my main concerns is that it does end rather abruptly – but, for once in Hollywood, it avoids over-egging the pudding. We get just enough in the way of closure for us to go away satisfied. Anyone hoping that answers will come, however – you might be disappointed. This is a movie that solidly scares and which offers genuine tension in spades – it does start to lose its way a little around the second act, though it really does ramp up in the final third.
A Quiet Place - Official Trailer (Paramount Pictures)
A Quiet Place is a horror movie that deserves to sit among others in the genre as a great example of how to do cult shock – while, at the same time, it offers plenty of thought-provoking moments and more than the concept you're promised. High concept movies such as this can struggle in places to try and offer more than just a twist or two – but Krasinski has created a narrative and screenplay which, by design, throws out exposition and leaves stacks of storytelling down to elements such as setting, body language and even the camera. Horror fans will likely get plenty out of this – if the concept intrigues you, I confidently advise you to give this a shot.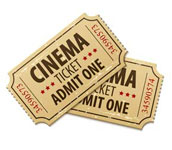 » See more of Graham's Movie Reviews