AVENGERS: INFINITY WAR
Dir: Anthony Russo and Joe Russo
Starring Robert Downey Jr, Chris Hemsworth, Mark Ruffalo, Chris Evans, Scarlett Johansson, Benedict Cumberbatch, Don Cheadle, Tom Holland, Chadwick Boseman, Paul Bettany, Elizabeth Olsen, Anthony Mackie, Sebastian Stan, Danai Gurira, Letitia Wright, Dave Bautista, Pom Klementieff, Zoe Saldana, Josh Brolin, Chris Pratt, Bradley Cooper, Vin Diesel





5 STARS (out of 5)
This was always going to be the big one. Anyone who has been following our movie reviews for some time now will know that I have continued to see increasing merit in Marvel's line-up of comic book adaptations – and while the phenomenally successful Black Panther may not have struck quite the same chord with myself that it appears to have with the majority of other critics, long-time readers will remember that I crowned Thor: Ragnarok – a 4.5 star movie – as my pick of 2017. This is nothing short of ground-breaking, and was largely thanks to how revolutionary the picture was at changing the superhero game. Infinity War continues this trend – and does so in such unexpected, refreshing, utterly devastating ways (no spoilers here, don't worry) – that avoiding a second viewing is truly difficult. It may be hard to get across exactly what makes Infinity War such a compelling, complete, satisfying piece of work – why it should appeal to every last fan of the Marvel line-up – without going into spoiler territory. However, as per our move to help you avoid spoilers for the movie, I will be trying my very hardest to keep this review free from any giveaways. You don't have to tread carefully.
Infinity War is a culmination of 10 years of Marvel Studios movies – it started with Iron Man, and it leads to here. At this point, intergalactic supervillain Thanos and his children have their sights on claiming the fabled Infinity Stones – each of which, when combined together, will allow the bearer to possess such power over time and space that they could effectively wipe out waves of life with very little effort. Naturally, the various heroes and misfits we've come and known to love hear about this and band together to try and stop Thanos from achieving his goal. Cue Iron Man, Captain America, The Hulk, Thor, Black Widow, Black Panther, Doctor Strange, Spider-Man, The Guardians of the Galaxy – and tons more – getting involved to try and save the universe from near-destruction. This is the epic battle everything has been leading up to – and it more than pays off.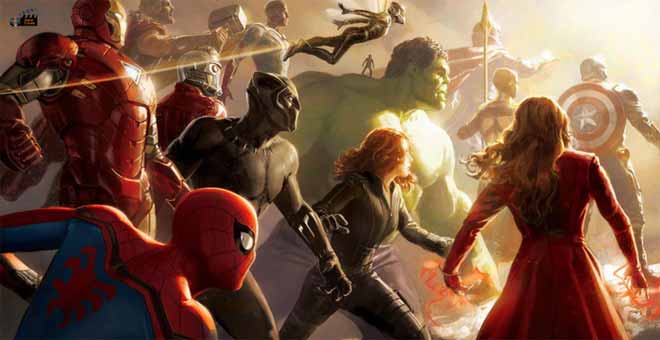 Avengers: Infinity Way (Marvel Entertainment)
Infinity War is fan service gone mad. Almost every hero from the MCU line-up is here in one form or another (and two that aren't are nicely name-checked, I won't spoil who) – and you get what you pay for. You get to see characters such as the goofy Guardians play off against Thor. You get Iron Man working with Steven Strange. You get Hulk coming back to help the Avengers – it all happens. The inimitable Marvel humour seeps through effortlessly here – there is an immense urgency, and it's incredible that so much is fitted into the run time of 149 minutes. Honestly, there could have been more – and by the end credits, you're certainly wanting them. As far as pleasing the fanbase goes, this movie does everything. It's lightning-paced, it's crammed with stars, it's wall-to-wall action – it's so versatile and so various that it's quite hard to know exactly what to talk about at least from a spoiler-free perspective). Some critics have pointed out that the film does too much – I say, conversely, that it does plenty – and as someone who has only started really getting invested in Marvel movies late after they started rolling out, I was completely and utterly absorbed.
Weirdly enough – for this genre of movie – the villain is the best aspect. Yes – Thanos – a space-based supervillain who seems to be seeking ultimate power – is played with sombre intensity by the brilliant Josh Brolin. The movie is more or less Thanos' story – as time goes on, we learn more and more about why we wants the Infinity Stones – and what he is willing to do to get them. His story is utterly compelling – and is actually heart-breaking in places. This – readers – is how you write a villain. For such a compelling antagonist – one who is a monster but whom clearly believes that he is doing absolutely the right thing, and one who gives up so much to get it – to exist in a superhero movie is perhaps almost unheard of. Remember Ultron? Yeah – nothing on this guy. The fact that, sometimes, you occasionally want Thanos to get what he wants is nothing short of confusing – and in a good way.
The elephant in the room – for anyone who's seen the movie – I won't even cross. For those who have watched Infinity War and who left the cinema feeling the way I felt and discussing what I discussed, you'll know I'm right when I say that this movie crosses new boundaries in comic book movies and in a brilliant way. This movie changes the game – Black Panther may have opened up the gates a little wider, as may Wonder Woman (on the DC side of things) – and Ragnarok may have really let us into how much fun this genre can be – but Infinity War completely and utterly shatters everything you think you know. If you are invested in Marvel movies at all, you will not leave this movie the same way you went into it. Prepare yourself.
Avengers: Infinity War - Official Trailer (Marvel Entertainment)
I don't give five-star ratings out in a cavalier fashion. Only two pictures – Arrival and Kubo and The Two Strings from 2016 – have crossed that threshold – but to say that Infinity War is anything less than a glorious, game-changing masterpiece, for all its sins of cramming so much in – would be going against my gut. Our first five-star movie for 2018 – and let's hope there's more – goes to Infinity War. No true Marvel fan can afford to miss it.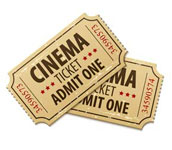 » See more of Graham's Movie Reviews