DEADPOOL 2
Dir: David Leitch
Starring Ryan Reynolds, Josh Brolin, Morena Baccarin, Julian Dennison, Zazie Beetz, TJ Miller, Brianna Hildebrand, Jack Kesy





4.5 STARS (out of 5)
Was Deadpool 2 wise to stay out of theaters until after Infinity War was out of the way? Perhaps – but then again, as any comic book movie aficionado will know, the Avengers and Deadpool lines of movies are rather different fish. So much so, in fact, that the second coming of Wade Wilson feels more at home on the big screen than the first – and while it may not have had the benefit of being an epoch-maker like its predecessor (in that it effectively paved the way for R-rated superhero movies in a big way), what it does do, it does with a surprising amount of charm – anyone assuming that a Deadpool movie was going to be chock full of raunchy gags and side glances may be surprised, though it does, of course, have plenty of those in store – so don't be too disappointed.
Deadpool 2 picks up with Wilson (Reynolds) setting up his own brand of 'X-Force' in an attempt to hunt down a time-travelling villain known as Cable (Brolin), who seems hell bent on getting rid of angsty teen Russell (Dennison), who just so happens to be a mutant with the power of exploding fire from his fists. Facing the loss of his girlfriend and attempting to find a new purpose in life, Deadpool pulls together a rag-tag mob of have-a-go heroes in an attempt to bring down Cable – only to find things flip on their head quite succinctly.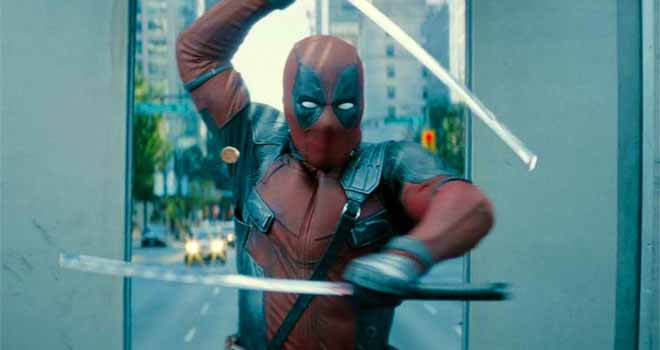 Deadpool 2 (20th Century Fox)
Deadpool fans, rejoice – this is absolutely what you want from a sequel, and there's more fourth-wall breaking and more daring jokes than ever before – the envelope isn't just pushed, it's outright destroyed – as, clearly, it was noticed that the first Deadpool did a marvellous job at the box office. The fourth-wall breaks aren't as frequent as you might believe, and for that – it actually benefits – as this entry into the Deadpool canon actually goes some way to set up more of an emotional journey for the mouthy merc, and there's a ton more characters in it along for the ride – as well as brilliant acting talent to help bolster Reynolds, who of course, embodies the character as usual. Dennison is a rising star with immense comic timing – and Brolin once again shows that he can play a variety of villains with ease (you last saw him as Thanos in Infinity War).
What's remarkable about Deadpool 2 is the pacing. The budget has been upped dramatically this time around and, unlike other movies of a similar ilk, there is absolutely no hanging around (except in a scene later on which I won't spoil, but it does so for comedic purposes). The new cast of characters, Deadpool's new mission and the actual presence of a character journey help to make this movie more of a complete whole than many superhero movies which take themselves far more seriously. Everything that Suicide Squad got wrong, Deadpool 2 gets right – it still retains that slight 'indie' charm which helps to tie it down to its roots, but the noted improvements on the budget front cannot be ignored. Action scenes, gruesome deaths, impressive set work, stunts and more – they're all great.
What makes Deadpool 2 superior to its predecessor – yes, I'm making that bold a statement – lies in the fact that it is no longer tied down to the constraints of an origin story. We all know who Deadpool is by now – and Deadpool 2 sets about thoroughly enjoying throwing the indestructible character through a series of absolutely bonkers hoops, and it's never unenjoyable. Not all the jokes will land well with everybody – that's obviously going to be expected – but what the movie does well is that it offers up a stack of variety, some fresh faces, and a series of brilliant cameos you won't see coming (the one earliest on in the movie is the most unexpected and funniest, if we're not counting the credits scenes).
Deadpool 2 - Official Trailer (20th Century Fox)
The credits scenes are worth mentioning on their own, but I'm not going to spoil them. Let's just say that the moments served up at the end offer up exactly what a lot of hardcore fans have been angling for – a double justification for a couple of controversial points in cinematic history – and I'll say no more than that – though I hope it's helped to tantalise you to stay back after the first few credits have rolled off.
Deadpool 2 is a big, fun movie that's perfectly gruesome and perfectly sassy enough to satisfy everyone who knows what they're getting into. Fans of the original will love it, and, again, I'll repeat myself, controversially – this one is even better.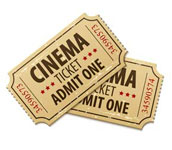 » See more of Graham's Movie Reviews