SOLO: A STAR WARS STORY
Dir: Ron Howard
Starring Alden Ehrenreich, Woody Harrelson, Emilia Clarke, Donald Glover, Thandie Newton, Phoebe Waller-Bridge, Joonas Suotamo, Paul Bettany





4 STARS (out of 5)
Out of all the Star Wars movies which were emerging in recent months, this one remained perhaps the most interesting – and that's despite the mystery of The Last Jedi at the time. We've only ever had one other Star Wars spin-off thus far, the entertaining if-underwhelming Rogue One in 2016 – and this proposed prequel focuses on one of the most important characters in the entirety of the Star Wars canon, despite neither having the Force, nor being interested in being a Jedi – Han Solo is a loveable rogue, an intriguing character embodied by Harrison Ford – and to delve into his as-yet-unknown past (to a large extent, anyway) would require us to have to deal with another actor in such an iconic role. That actor is rising star Alden Ehrenreich, and thankfully, he manages to carry off young Solo with impressive swagger without it ever smacking of him attempting a Harrison Ford impression.

Solo: A Star Wars Story (Disney)
Solo focuses on the title character's early days in becoming a rogue pilot and bounty hunter, having been expelled from the Academy and coming across both his comrade for life – Chewbacca – and long-lost sweetheart Qi'ra amidst a game of smuggling and underhanded intergalactic deals and powermongering – setting the scene for the character and allowing us into a world beyond the Skywalkers that hasn't really been explored beyond expanded universe literature. With it having been confirmed in some quarters that expanded universe material no longer fits into the burgeoning canon, Solo has big shoes to fill – and what it does, it does well.
The movie certainly benefits from having a capable, all-star cast – while Ehrenreich may not be a household name among the likes of Clarke, Harrelson, Glover, Newton and Bettany, he is absolutely the perfect choice for the main lead – meaning that anyone feeling a little anxious about young Han can rest easy. You will believe easily enough that this genuinely is young Solo – and you're not left seeing someone portraying young Harrison Ford for sake of ease. It's genuinely great to see the main story origins of certain characters coming into the saga – Chewie and Lando, who both have big parts to play across the Star Wars saga (the former has appeared in all but Rogue One in terms of the cinematic efforts), are given landing pads here, and while it may be interesting to see their lives even further back, we don't really need to – this one is all about Solo, for good reason.
What's interesting about Solo is the fact that this is less of a heavy lore-filler than any of the Star Wars movies to have come before it. Star Wars movies have a habit of building up an incredible story world while, in a scant few instalments, sometimes losing a little bit of the joy in the journey along the way. Solo revels in the adventure, and while the storyline may not be anything special – it's absolutely by-the-numbers sci-fi adventure stuff – it's am enjoyable enough ride with plenty of moments for fans of the saga to get excited about. As such, it perhaps has less weighing on its shoulders than you may assume – it really is the most laid-back of the series so far, and that's saying something.
Solo: A Star Wars Story - Official Trailer (Star Wars / Lucasfilm / Disney)
The villains are serviceable, the new characters are interesting enough – but it's great to see more of Han and Chewie, and sadly – while we know that only one of them still lives on in the main saga (and it turns out he's already pretty ancient by human standards even at this point in the timeline), it's a thrill seeing this iconic duo paired back up, especially as this is the genesis of their relationship. It does rather make you want to see more of this pair, and whether or not that will come to pass remains to be seen. Disney have reportedly lined up Boba Fett and potentially Obi-Wan Kenobi on the spin-off slate, meaning it may be a while till we see Han again (we'll see Chewie next year in Episode IX, however).
The main issue for me with Rogue One was that I found it hard to engage with the characters – they were all brand new, and lacked much of the interconnectivity with the cast we know and love – however, here, we're reintroduced to some of our favourites from decades gone by – and this does act as a comforter. Solo is a very serviceable Star Wars movie, with an absolute stinger of a cameo late on which will have you searching the internet for saga timelines in absolute bafflement – I'll say no more other than that it's a nice touch to help rein things back into the wider saga with a genuinely intriguing new mystery. Go see Solo if you love the characters – it's hardly breaking new ground, but it never drops the ball.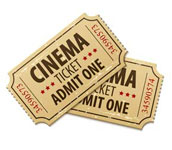 » See more of Graham's Movie Reviews