HEREDITARY
Dir: Ari Aster
Starring Toni Colette, Alex Wolff, Milly Shapiro, Ann Dowd, Gabriel Byrne





4.5 STARS (out of 5)
This is, perhaps outside of Infinity War, the most hyped movie of the past few months – and considering it's a horror movie, that really is saying something. Social media and viral news marketing have helped to make Hereditary something of an 'untouchable monster' – various reports of people being 'scarred for life' after watching it, some calling it the 'scariest movie of all time' – there was all manner of hyperbole being thrown around for quite a while, and yes, some of it stuck. This is another horror movie which seems to be bucking recent trends in that it is actually competent – and that it is actually legitimately frightening – meaning that while you should sometimes do your best to avoid the hype train, this one has more than a few stops it needs to make to seriously unseat the right people.


Hereditary (A24)
Following the loss of her mother, Annie (Collette) is just trying to move on – however, things aren't quite so simple. Annie's family holds a number of secrets lying deep – and it's plain to see that this is one unit which isn't your average. Annie's own daughter (Shapiro) depicts odd behaviours at the best of times – and following a further tragedy, Annie finds herself uncovering more and more about her own mother's past as life for the whole family grows increasingly strained and sinister.
On paper, it perhaps sounds like your run-of-the-mill Saturday night movie hidden away somewhere on a cable network near the back of the listings. It sounds very much like a movie which could be crammed full of jump scares, fake-outs and incomprehensible twists – yet, it isn't. It's a movie which appears to have been crafted with an impeccable amount of care and attention, and as a result, it's a fine production. Plenty of reviewers and hype trains have talked about the pervasive sense of dread that continues throughout the movie – yes, it's most certainly there, perhaps no less so because it throws an almighty curveball at you just as it's getting started.
If you've already seen the movie, you will know the moment I am referring to – it's sudden, it's grotesque, it throws everything out of the window – up until this moment, you are waiting for the same old tropes, and the same old plot twists – suddenly, things seem very hard to predict – and that's a great thing. From here on until the end of the movie, while you can see some of what's coming at you, you're filled with an added layer of dread – I have to give particular credit to the marketing team behind this movie for doing such a good job of keeping this twist so well-hidden – there's literally no trace of it – yet it is so integral, and so important to the movie as a whole, that without it, you'd be looking at a few stars less on the score tally.
This is also a movie which does not shy from doing some truly grotesque things. Even if you feel you have a strong stomach, from the scene I have described above to the absolutely bonkers all-out finale, you may still be feeling a little faint. All-out horror enthusiasts may well still sniff – it's not exactly Cannibal Holocaust, but then, there needs to be a modicum of decency – but it's not just the body horror and the visceral moments that really pack a punch. It's the overarching mystery, the heavy gloom, the really strained relationships between the characters – one relationship between two of the characters gets particularly unsettling as the movie progresses, and again, it's something of a surprise – this is what horror movies should all attempt to be. While Hereditary will catch you by surprise, it's not dependent upon jump scares, nor is it sloppily planned or carried out. From the first second through to the unspeakable last, it really tries its best to screw up your day – and by God, will it likely succeed.
Hereditary - Official Trailer (A24)
Hereditary is not a movie for everybody and I dare even say it's not for the mainstream horror crowd. While it does share similarities with the likes of The Exorcist and The Omen, and even Rosemary's Baby – it's its own entity. It's the latest in a line of horror movies that is making people sit up and take notice – and actually go to the cinema to take it all in. This, A Quiet Place and The Conjuring series are all doing very good things indeed – but if you're the sort of person who balks at the idea of a stubbed toe, let alone what this movie has in store, you may well pass out. Intense, heavy, shocking – and really, really gross in places – Hereditary is a movie you might want to avoid taking a hot dog to.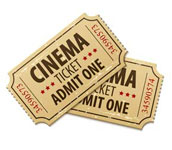 » See more of Graham's Movie Reviews