MAMMA MIA! HERE WE GO AGAIN
Dir: Ol Parker
Starring Amanda Seyfried, Lily James, Dominic Cooper, Christine Baranski, Jessica Keenan Wynn, Julie Walters, Alexa Davies, Pierce Brosnan, Jeremy Irvine, Colin Firth, Hugh Skinner, Stellan Skarsgard, Josh Dylan, Cher, Andy Garcia





4.5 STARS (out of 5)
Is it hard to believe that Mamma Mia – as a musical – is set to celebrate its 20th anniversary next year? Perhaps it's harder to believe that the original movie adaptation – originally led by Meryl Streep – is around a decade old on its own. When the news that a sequel to the smash hit musical movie extravaganza – based on the hits of ABBA – was to be getting a sequel, many people weren't sure what to think. How would it work a second time around? Surely all of ABBA's biggest hits were used in the maiden voyage? Not so fast – as the sequel/prequel hybrid that's opened this past week makes cunning use of some of the band's more obscure tunes, some of which were still big hits globally – as well as one number, Fernando, which is very cleverly sewn into the last act. We're getting a bit ahead of ourselves already – there's plenty to say here, and thankfully – the vast majority of it very positive.
Mamma Mia 2 picks up some time after the passing of Donna, Meryl Streep's character from the first movie, as her daughter Sophie (Seyfried) sets about relaunching her dream bar on the idyllic Mediterranean island of Kalokairi. Alongside the central thread of Sophie arranging the huge launch party and reuniting with her late mother's friends (Baranski and Walters), her fathers (it's a long story – Brosnan, Skarsgard and Firth) and – she hopes – her husband (Cooper) – we're given more than a few glimpses into her mother's free-spirited youth, where she first met with three very different men in a very short period of time, and where her young life eventually led her. It's a prequel layered across a sequel – a brave premise, a rare one, which works very well when structured and used well.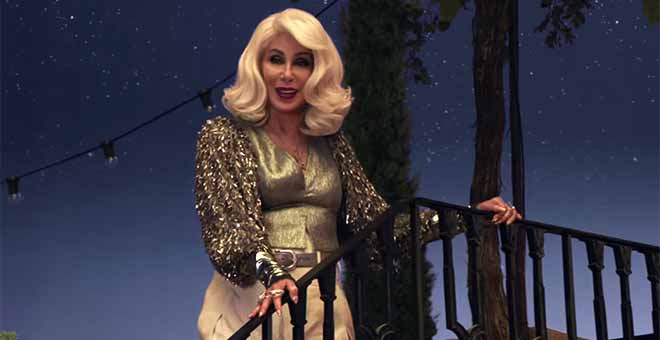 Mamma Mia! Here We Go Again (Universal Pictures)
Mamma Mia 2 is – without a doubt – an absolute must for any fans of the original. While you don't have many of the jukebox classics from the first movie, you do still get big ABBA numbers such as Waterloo, Dancing Queen, Fernando and the title track – and it's nice to see some of the band's lesser-known efforts given another airing. Movie reviewing aside, ABBA's back catalogue comprises of some of the finest song and melody writing of the 20th century – prime for a musical, and maybe even two. The sequel does remarkably well to make use of the band's music a second time around without the ABBA influence being too pressing. There's a clear identity and story world here, and while it is unbearably cheesy and predictable at its absolute worst, it is uplifting, engaging and electric at its absolute best.
While the story – and the characters – may not be the most complex you'll ever see – this is a musical with a ton of heart. Yes – there are moments of melancholy and introspection – but the cast here are having an incredible time of it. It's clear that filming the movie was a lot of fun – and that really does bleed through. Its tweeness and its free spirit are infectious – and for that reason, it's likely to be one of the most uplifting experiences you'll have at the cinema this year. The locations are stunning – they really do make the most of the islands in this movie – and I absolutely cannot fault the handling of the prequel-sequel dynamic. It's two stories in one and it's handled and offered up in such a fulfilling and pleasing way that it's hard not to be suitably impressed. The choreography – as you'd expect – is absolutely spot on – and the casting, bringing Cher into the mix in particular – is inspired.
Mamma Mia! Here We Go Again - Official (Final) Trailer (Universal Pictures)
Musicals aren't everyone's cup of tea, and the first Mamma Mia remains a campy, cheesy cult classic that still inspires singalong screenings all over the world. It's handled in such a pure and happy-go-lucky fashion that it's impossible not to be swept along. While it would be hard for me to recommend this to anyone who isn't in some form or other the core demographic, it still remains an absolute joy to watch – not a perfect movie by any stretch, but one which embodies the virtues of free spirit that the screenplay extolls so vividly.
Infectiously positive and a genuine breath of fresh air – Mamma Mia 2 was never going to be for everyone, but for the most part – it does everything you expect it to, and better. Anyone even remotely pleased by the original will have a fantastic time – and I, for one, left the cinema genuinely surprised – and entertained. If it does nothing bar introduce you to more of ABBA's brilliant music, then it's still worth buying a ticket.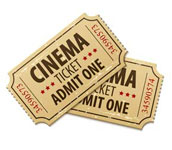 » See more of Graham's Movie Reviews