MISSION: IMPOSSIBLE - FALLOUT
Dir: Christopher McQuarrie
Starring Tom Cruise, Henry Cavill, Ving Rhames, Simon Pegg, Rebecca Ferguson, Sean Harris, Michelle Monaghan, Angela Bassett, Alec Baldwin





4.5 STARS (out of 5)
Anyone who is tired of seeing Mission: Impossible movies rolling out has either never seen one in its entirety, or simply isn't part of the core demographic. These movies have been on the crest of a wave for several years now, far outstripping the perhaps dated origins of what was initially a straightforward reboot of a popular US TV show from the 1960s – and while action movies may continue to borrow from the same box of tropes and clichés in order to get by sometimes, only the best ones continue to genuinely carve out that heart-stopping niche that makes for genuinely compelling watching. Mission: Impossible 6 (or Fallout, as I'll be referring to it throughout the rest of this review) is, frankly, essential viewing for anyone with a slight interest in things blowing up or big megalomaniac baddies plotting to blow up chunks of the Earth – and it's clear to see that in a battle between this franchise and Fast and Furious, there's always going to be one clear winner.
Fallout sees – of course – the return of Hunt (Cruise), Benji (Pegg) and Luther (Rhames), who find themselves in the middle of a frantic scrabble to obtain plutonium which has been stolen by a doomsday cult. The cult – known as the Apostles – aim to show 'peace through suffering' and, as it transpires, their ultimate aim is to detonate a series of nuclear warheads around the globe. This plan refines as the movie goes on – not to offer any major spoilers – but what you know you're in for is Hunt taking on the role of humanity's saviour, Benji messing around with masks and Luther wisecracking from behind the scenes – and frankly, it all still works absolutely wonderfully. Add smarmy Walker (Cavill) and the returning Faust (Ferguson) into the mix and you have an interesting dynamic that only develops as the movie goes on.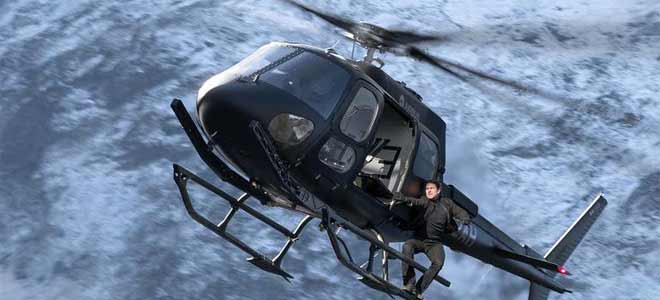 Mission: Impossible - Fallout (Paramount Pictures)
Let's first of all talk about the plot. Yes – it's very much been done – over and over again – but the MI movies tackle action staples and tropes with such intensity – and such gusto – that it's impossible (pun not intended) to get involved. The pacing is breath-taking – you're sucked into the action from the get-go, and – opinions aside on what you think of Tom Cruise outside of his movies – the lead actor remains an absolute class act. It's often said that you are watching Tom Cruise play Tom Cruise in pretty much every movie he's in – but he's so invested, so passionate about what he's doing – his performances are electric, and for a man in his 50s, it's extraordinary to see what he pulls off here.
The stunts and the visuals are the stars of the show, however. If there's a stunt you don't think MI has pulled off before, they pull it off here – and how. There's a remarkable intensity bubbling throughout which is sadly absent from so many wannabe pictures – you genuinely want the baddies to be stopped (and dear lord, they are despicable). There are moments of humour scattered throughout, often at the expense of how bizarre a situation is – and while the screenplay does fall back on a few predictable moments here and there (the main twist is easily guessable by any seasoned moviegoer, and the ending is perhaps a little too hasty and by-the-numbers for anything around 5 stars to be achieved), it offers so much joy – so much tension – and the stars are so invested, from beginning to end. I am by no means the biggest fan of Henry Cavill – as controversial as I'll let that appear – but he serves a fine purpose here, if only upstaged by one-man action machine Tom Cruise from start to finish.
Mission: Impossible - Fallout - Official Trailer (Paramount Pictures)
Fallout is a welcome continuation – these movies continue to get solid love from all quarters and they don't throw just anything at the wall in the hope that something sticks. The screenplay, the direction, the pacing, the acting – it's all so meticulous – but for an MI film to achieve that hallowed 5 star grade here at One News Page, it's going to need to pull out something truly against the grain in the seventh instalment – if we get one! We'll get one – let's not beat about the bush here.
Action movies come and go, but Mission: Impossible is still in a class of its own – in a perhaps unique situation where the quality of its most recent instalments far outstrip the quality of its original trilogy, this is a series which has been with us for over 20 years now – and if this is the nail-biting quality of movies they are continuing to push out, long may they continue.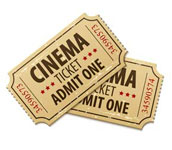 » See more of Graham's Movie Reviews