ANT-MAN AND THE WASP
Dir: Peyton Reed
Starring Paul Rudd, Evangeline Lilly, Michael Pena, Walton Goggins, Bobby Cannavale, Judy Greer, Tip 'T.I.' Harris, David Dastmalchian, Hannah John-Kamen, Abby Ryder Fortson, Randall Park, Michelle Pfeiffer, Laurence Fishburne, Michael Douglas





3 STARS (out of 5)
It hardly seems five minutes since the last Marvel Studios movie hit the big screen, and while we're all likely still reeling from where Infinity War left off, there was clear need for Marvel to come forward with something of a palate cleanser. That arrives in the form of the very welcome Ant-Man and The Wasp, the follow-up to Paul Rudd's maiden adventure as Scott Land and his incredible shrinking / growing suit. Ant-Man was conspicuously absent from Infinity War and was briefly mentioned in a throwaway line (with Mark Ruffalo's Bruce Banner intrigued to hear that 'there's an Ant-Man now') – and this adventure appears to take place around the time when Thanos' rampage across the galaxy was taking place in Avengers 3.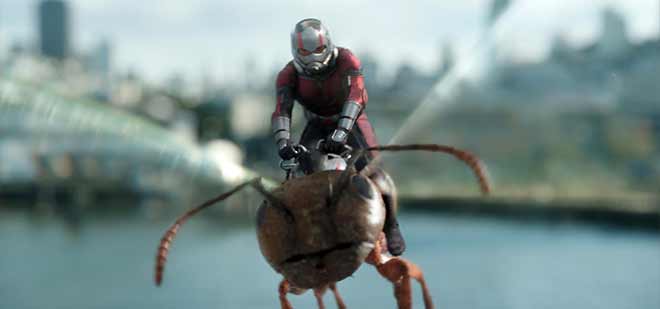 Ant-Man and the Wasp (Marvel Entertainment)
This time around, Lang is on house arrest following the events of Captain America: Civil War, where he illegally helped to support Captain America via the fantastic airport battle scene – however, he's found himself now holed up at home without so much as a mission to get involved with. However, this soon changes when he starts having visions of Janet van Dyne (Pfeiffer), who is apparently lost, believed deceased, within a microscopic world known as the quantum realm. Van Dyne's husband, Hank Pym (Douglas), and daughter Hope, aka The Wasp (Lilly) now have renewed faith in the hunt for the missing matriarch – though it'll involve getting back acquainted with Lang, whom neither of the pair quite trust following his escapades with Captain America. What transpires from here, however, is a mysterious figure known as The Ghost attempting to access van Dyne's secrets, as well as a shady businessman cutting off the Pyms at every turn. Will Ant-Man and The Wasp succeed in bringing van Dyne back to the real world?
For any big Marvel fans out there, while Ant-Man as a movie was a welcome diversion and is a largely comical adventure, it never really held as much gravitas or as drama as the other movies in the canon. This much is still clear with its sequel, which – while hugely welcome as a comedic stop-gap in light of what was nothing short of a devastating ending to Infinity War, it's also fairly disposable. This is, in fact, perhaps one of the funniest Marvel movies on the block – it's right up there with the Guardians pictures. The jokes are well-timed, well-paced and the characters are likeable – the protagonists, at any rate – and that always helps things go down a little easier. As such, however, anyone looking for more lore to be had from Ant-Man 2 is going to be coming up short. However, there's a chance many ardent Marvel fans already knew this would be the case.
Ant-Man and the Wasp - Official Trailer (Marvel Entertainment)
As entertaining as Ant-Man 2 is, there's major issues with the story and with some of the plot twists which really do not help its cause in a long line of MCU mainstays. While some other Marvel movies have fallen a little flat on a number of fronts (take Edward Norton's Hulk movie and Thor 2, for example), the storyline and its resolutions here simply aren't gripping enough. There's plenty of exciting action and, as always, fun with the micro world, and Lang once again gets to become Gi-Ant-Man in a showdown that's arguably the highlight of the whole runtime. However, the story and its execution is otherwise fairly trite – there's not much to it – and as such, it does feel like a mad scramble to the end in many cases. It's a plotline that, in other Marvel movies, probably would have served as the first act. Movies such as Black Panther, Thor: Ragnarok and Civil War all have layers upon layers of plotting and intelligent structuring – Ant-Man 2 is a straight up, straightforward romp which, while pleasing and entertaining enough, will do little to stand the test of time even against some rival movies outside of the MCU canon. Certainly, it's more entertaining than Justice League, but is the plot much better? You be the judge.
Ant-Man and The Wasp has been touted as the big summer superhero movie following Infinity War's huge presence this spring – and without much in the way of competition, it's well worth taking time out to see if you are invested in the MCU – or if the concepts and the action appeal to you. However, it feels as though this one may fall to the bottom end of the pile in an unfortunate year where it had to follow up Infinity War, arguably one of the finest comic book movies of all time.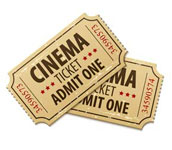 » See more of Graham's Movie Reviews